EPC 'C' – A long-term vision
9th March 2023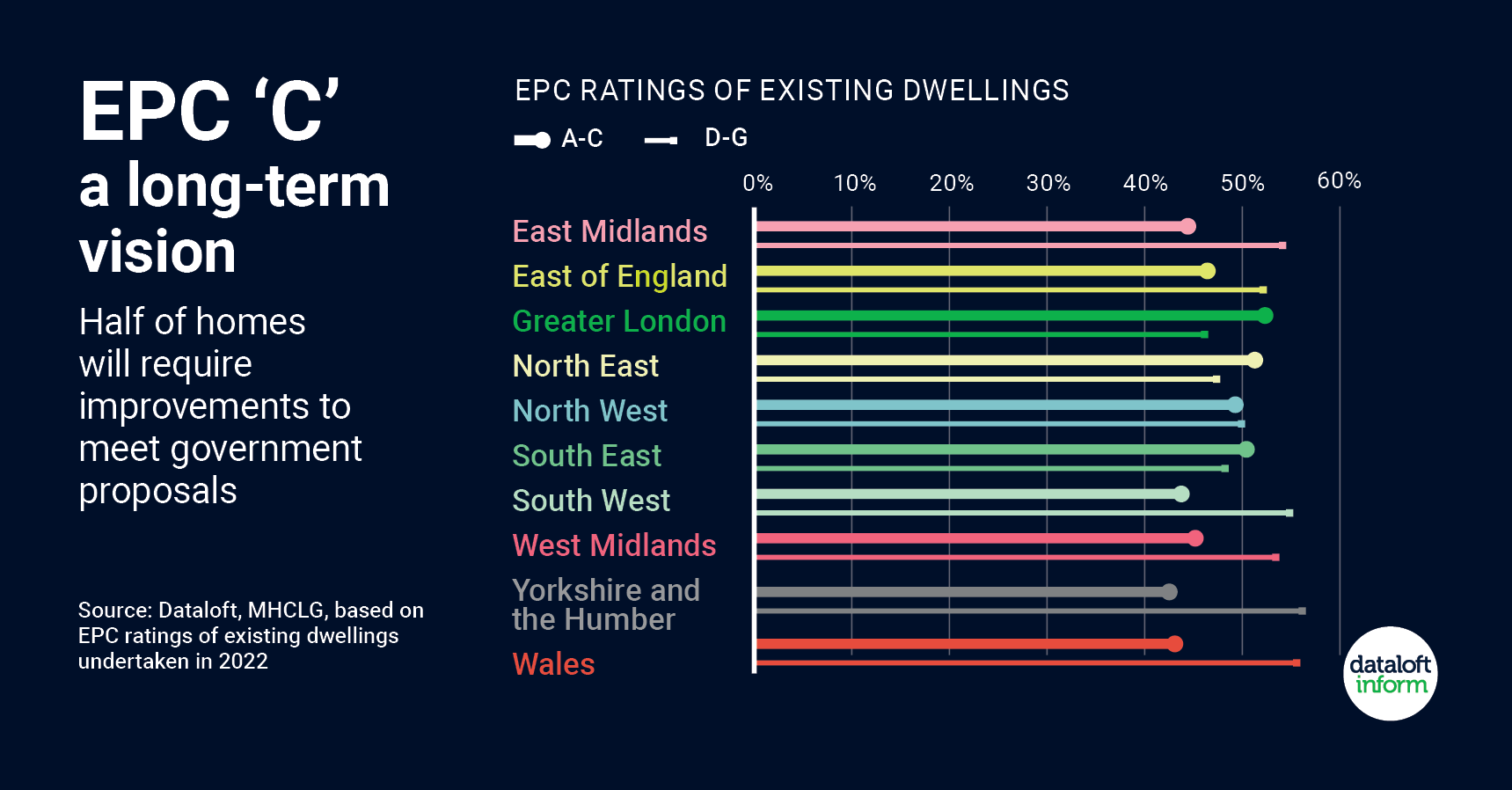 As part of their Net Zero Review, the government is proposing that all homes sold will need to have an Energy Performance Certificate rating of 'C' by 2033.
Virtually all (96%) of new build dwellings in 2022 achieved an EPC rating of 'A' or 'B'. This compares to less than half of all existing dwellings across England and Wales, although this does mask regional nuances.
In London, the North East and the South East the proportion was over half. London in particular was boosted by the considerable new build apartment activity of the past 10 years.
Data indicates that nearly all properties currently rated EPC 'D' to 'G' would be able to reach a minimum of 'C' with energy improvements. Homeowners who make improvements now will make savings on their bills and in the longer term. Source: Dataloft, MHCLG, based on EPC ratings of existing dwellings undertaken in 2022.