New Homes Stats and Tips
7th July 2021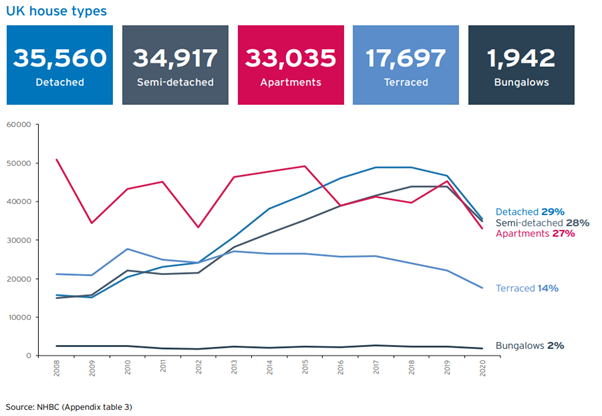 Despite Covid-19 the NHBC registered 123,151 new homes in 2020 with 18,347 located in the South East. Brighton, being one of the busiest areas for developments saw its average property price rise to over £400,000.
The most popular types of properties in 2020 were detached houses with 35,560 registered, closely followed by semi-detached houses which saw 34,917 registered in 2020.
5 Things to Look Out For When Buying a New Build.
Does the property have Latent Defect Insurance in place (also known as a structural warranty)?
Has the developer registered with a deposit protection scheme if you are purchasing your property before it is completed?
Are white goods included with your purchase, things like washing machines, fridges, and dishwashers?
Are the garden and flooring going to be done for you?
Is the developer signed up to a consumer code and what is their aftercare process to make sure you are happy when you move in?