6 Bedroom House Hunting Event!
28th February 2022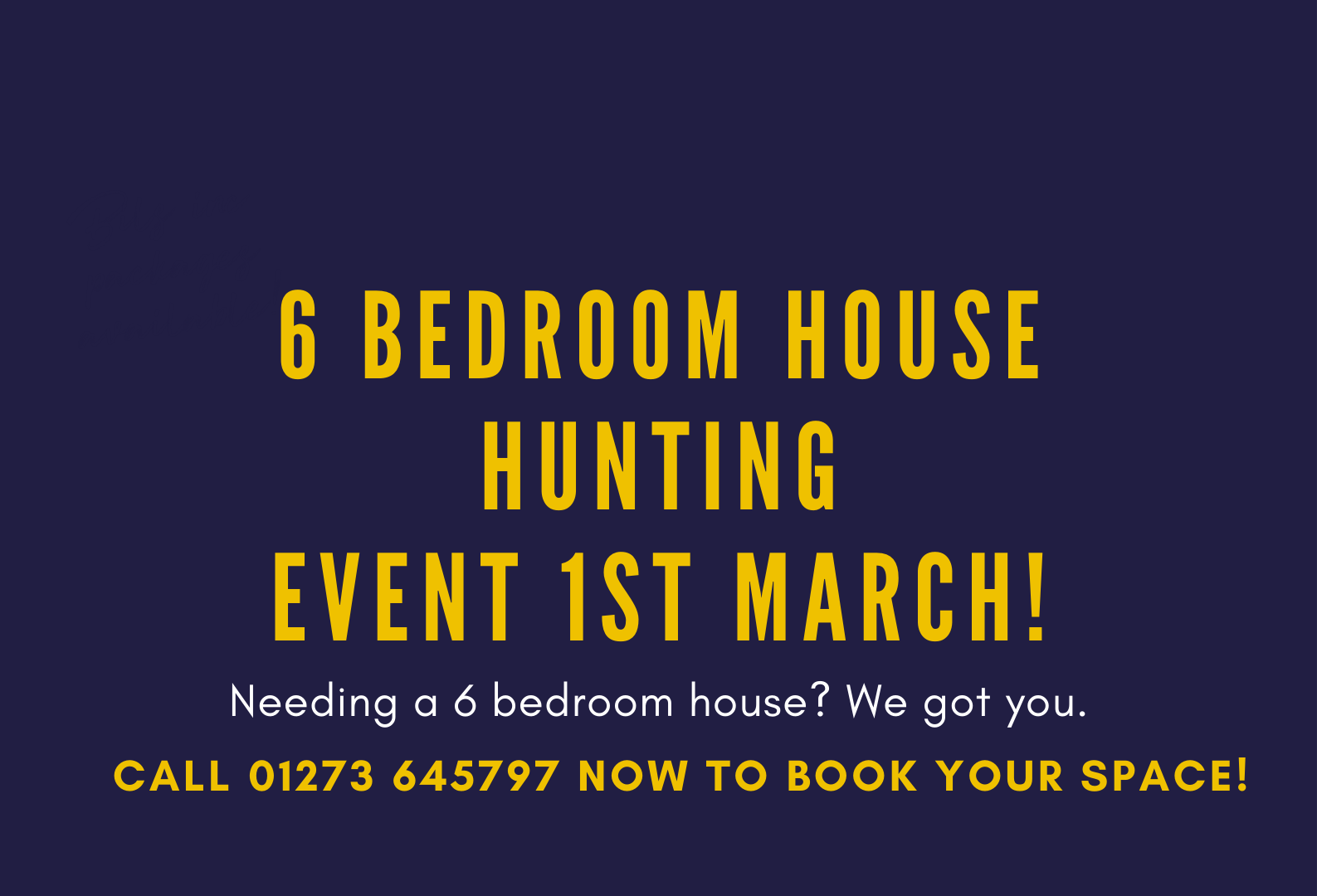 Are you looking for a 6 bedroom property but hate the hassle of planning all the viewings? We've got you covered!
Starting at 2:30pm on Tuesday, we're giving you a tour of 3 great 6 beds!
2:30pm : St Martins Street
3pm : Caledonian Road
3:30pm : Caledonian Road
Like what you see? Book your space now, call 01273 645797!