Adam's Market Insight – When is the best time to sell investment property?
22nd June 2023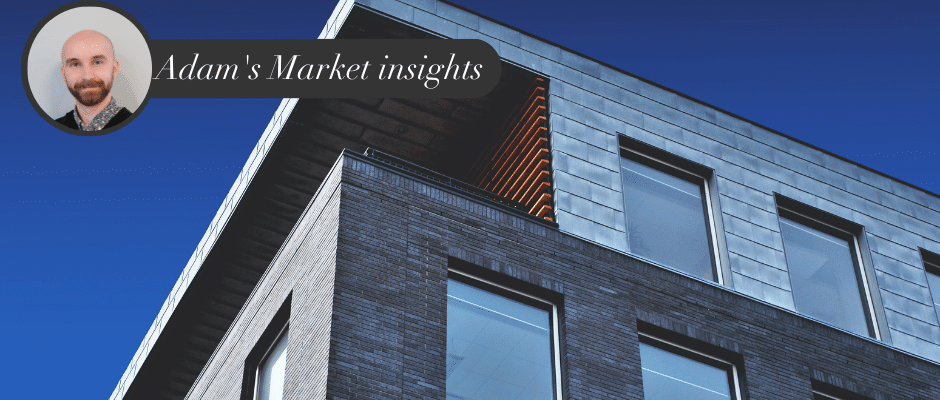 Contrary to the media narrative, there are not droves of Landlords leaving the buy-to-let market. However there will be many more considering this than usual, particularly in light of this week's latest news of further rises in mortgage rates. If you have a fixed rate mortgage soon to end, and are assessing options, selling may well now be on your list of considerations, but when would be the best time to sell your investment?
Whenever you are ready.
Ok, so maybe that's a bit of a cliché answer, but the first consideration always needs to be the specific reason you are cashing in on your property. Do you need funds for a specific project or venture? Are there financial penalties to consider in redeeming an ongoing mortgage? Have you used any of your Capital gains tax allowance already in this tax year? It is vital to assess your property and all current tax and mortgage implications relating to selling within certain time scales. Following this, the next important question is the type of investment property you are selling and your demographic of potential buyers. To achieve the best possible results, it is important you make your property as attractive as possible to as many people as possible, and tailoring the "product" you are selling to be attractive to your most valuable potential buyers.
Take for example a 1 bedroom flat in a city center location, with a fixed term tenancy in place and tenants in situ. A well located and affordable flat is going to be of interest to a range of buyer types, including first time buyers, down sizers, and Landlords, with no significant difference in each of their perceived values. More competition between buyers means a better result for the seller. So If there is still 9 months to run on that fixed term, hold your horses! By selling with so long left on the tenancy, you are restricting residential buyers as they will not be able to move in until the tenancy has concluded and vacant possession can be granted. Instead, if you have no other time restraints, it may be best to bring the property to market 4-6 months from the tenancy end date. This is a sweet spot. There is a nice buffer for marketing to find your ideal buyer, which could now be either one of an investor or home buyer. With average UK conveyancing time scales, a residential buyer can consider this property as by the time the solicitors are ready, the property will be vacant for them. This is also preferential to allowing the tenancy to expire before listing, as you still have a rental income whilst marketing and then whilst the legal process takes place.
A student HMO property will always be a little different. Except for in a few isolated locations, HMOs are generally more expensive than neighbouring residential properties in Brighton & Hove. This is due to the alterations you have already made to make the property compliant for rental, and also the right you hold to use the property in such a manner. As there are now density limits for HMOs in the city since the Article 4 directive, having an up and running HMO with all relevant permissions is of huge attractiveness for investors. In addition, the larger the HMO is, the more work is entailed by a residential buyer to make the property more of a home. They will have the cost of removing partition walls to bring 7 bedrooms down to 3 for example, as well as removing fire doors and other rental specific mods. This cost is only going to come off of their purchase offer. These collected factors mean that in most cases, investors will pay far more than home movers for a HMO. So it's best to dial down on these highest bidders and consider their needs and preferences. 
For student HMOs, there are a couple of key dates in the calendar to aim for. The first of these is the point at which a new rental agreement is signed for the property. If it is January, and there are 8 months left to run on a current tenancy, as well as another 12 months of guaranteed income signed up for and agreed with a subsequent student group, this will catch the eye of most investors looking for immediate return from their investment, and the surety of long term income assured.
The next key date to consider market launch is shortly after the summer. The new tenants have settled, and have perhaps 10-11 months on their contract to run, and you have not yet agreed to a subsequent tenancy. A buyer has a long period of time before the next tenancy change and facing the associated costs of repairs, cleaning, a new inventory report, and several void days. This launch date has the added bonus though that the buyer has a little more flexibility. If they intend to invest further in the property and carry out refurbishments, they have a good period of time in which to plan this in and make the necessary arrangements ahead of the next summer. They also have the added advantage of no subsequent rental yet being agreed, and therefore have the ability to dictate the future tenancy dates. If needed they could re-let the property with their required void period to carry out their intended works. This final point will of course be of more importance for HMOs that are nearer the end of their aesthetic shelf-life.
So all in all timing matters. The more boxes you can tick for a buyer, the higher their offer. There will always be a range of different requirements that a buyer is looking for, but by assessing your property and likely target audience, you can plan to tick as many boxes as possible for the buyers you most hope to capture. This is another reason why constant assessment of your property portfolio is essential. Waiting until 3 months before your mortgage is due to expire may seem sensible and ample, however if it then transpires that your best option is selling, you are limited on strategy and may have missed your best date to lust, which could have been 7 months prior.
At Coapt, myself and the rest of the team are always on hand to discuss your property related plans for both the short and long term. My phone line is always open for open discussion and advice on your property assets, so please do not hesitate to give me a call at any time.
Click here to stay up-to-date with your market and sign up for our FREE newsletter, where you will receive the latest industry insights, delivered straight to your inbox⁠.