Adams Market Insights- Rising rents tackle increased landlord expenses
19th July 2023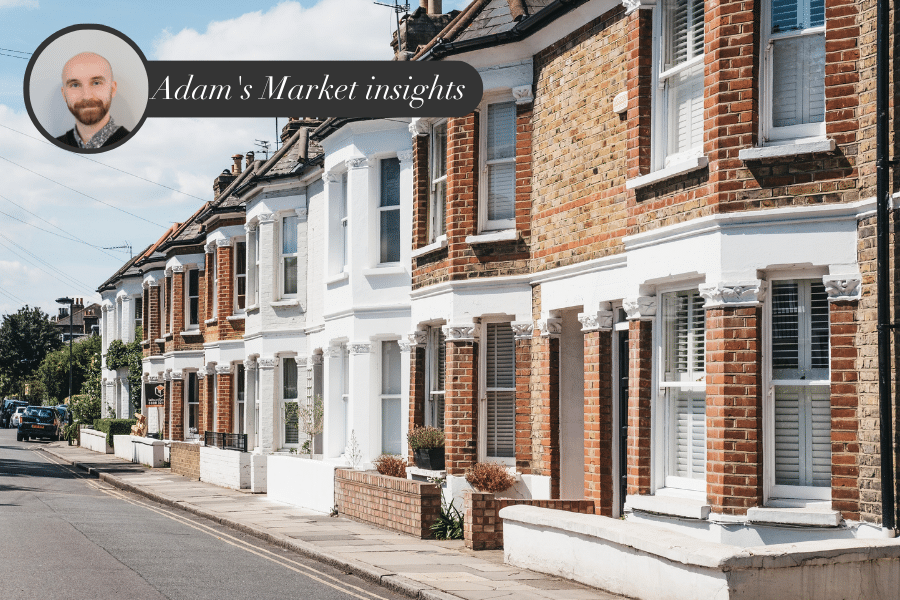 In my various articles for Coapt so far in 2023, I have discussed the sales market, including updates on property values, buy-to-let mortgages, the approach being taken by both buyers and sellers in 2023 and some different pressures that play a role in all of the above. One thing that has not been touched on however is rental values; which is one huge saving grace for property owners in an increasingly difficult time to be a landlord.
This equation is quite simple. There is a huge shortage of all types of rental property; so large demand with undersupply. It doesn't take an economist to understand that this means rents can rise, and with most landlords now facing increased expenses, rents will rise.  Many landlords will hike rents at their next opportunity in order to balance their newly heightened mortgage costs, or to acquire funds to re-invest in the property to meet pending increases to MEES (minimum energy efficiency standards). Others, who are mortgage free, will simply increase because the market is stronger and they can.
Having worked in the industry for many years now, I have never seen a rental market as strong as we are currently experiencing, and if you are operating within a cyclical market, such as student lettings, you can be bolder on pricing, safe in the knowledge that the property will let due to the simple math of availability, even if you start high and then need to adjust your pricing later down the line. Gone are the days of potentially "missing boat" and needing to have half a mind on not missing out on the finite number of renters in Brighton & Hove. Instead, it is now the renters who are worrying about the finite number of properties.
So great news, rents can be doubled for all upcoming tenancies!… well not that's not quite my advice. Instead 2023 will prove to be a big year for decision making and strategizing for landlords.  With rental demand high, and rents rising, those Landlords concerned about increased expenses and legislation should be eased, as in most cases properly maintained and well cared for properties will remain viable. It may be that cash flow decreases, but the message here is that this should recover as rents grow. However now is also a good time to reflect on passive earnings made on property in the form of capital appreciation. Decisions now need to be made about financial restructuring, both in terms of mortgages, but also rental pricing and targets for cash flow. In some cases rent increases will mean targets can be met, in other situations it may well be time to cash in on value growth since purchase.
However (here comes the zinger) it is absolutely vital that all considerations are made when increasing rental returns on a property. The private sector is at a real tipping point currently. Coapt have always been strong advocates of a holistic view on pricing, including fairness to renters and how the expectations of renters increase as their rent rises. It should also be considered that as rental price increases, so does the risk of missed payments whilst in the midst of a cost of living crisis. Whilst a scary scenario such as a rent cap does not presently look likely this, along with the creation of other tenant focused legislation (like the Renters Reform Bill), will only be accelerated by increasing rents. Even if this is a chicken and egg scenario.
For the best advice on appropriate pricing of your rental property, please do contact the Coapt lettings team to discuss your needs and goals for the property and therefore what you can let the property for, and what you should let the property for. Coapt are proud to offer full overarching advice on your investment properties and planning for the future.