Could Brexit be good for BTL Landlords?
8th February 2019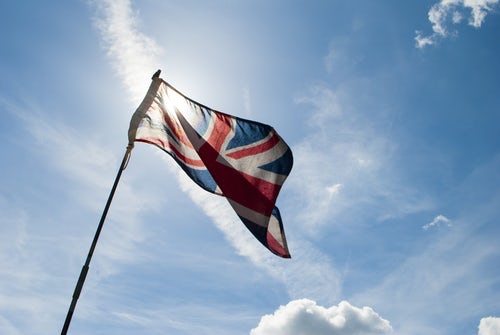 During times of uncertainty, such as the experience we're having with Brexit, people tend to hold off on buying property. This could prove to be good news for private landlords as more people will choose to rent rather than risking the property market.
Most property experts are predicting single-digit increases in house prices for 2019 but they also expect fairly strong growth in the rental market, even with the uncertainty of Brexit.
The need for high deposits coupled with the rise in interest rates is making homeownership even more of a challenge, especially for those looking to buy their first home and get on the ladder.
Homelet is a major tenant referencing and specialist insurance provider that holds some of the UK's most up to date data on a UK rents. Their data is based on new tenancies and they are well versed in being able to assess what is going on within the private rental sector.
Chief executive, Martin Totty pointed out the average monthly rent as being £763 if you exclude London and £921 if it's included. This is up £14 per month or 1.5 per cent year-on-year, which is still below the UK inflation rate.
Martin Totty said "Without a large deposit, those entering the property ownership market could face longer-life mortgages, with many providers now extending their maximum term on mortgages to 40 years.
"Our data shows the average age of a tenant today is 32 years old – making it a real possibility that those same people may be dealing with a mortgage that matures post-retirement.
"So, as people are aware that making what's likely to be the biggest purchase of your life at just the wrong time in the cycle can be a huge risk, and are unsure how mortgage rates, the UK economy and their own jobs will be affected by Brexit, many are choosing to wait until the dust settles.
"This means private landlords still have something to be optimistic about, despite being buffeted by a perfect storm of increased taxation, more regulation and a more interventionist government, whose near-miss at the last general election demonstrated that younger people will vote if they believe a party will improve their lot."
A recent survey of landlords showed that nine out of ten either intend to expand their portfolio or hang on to what they have got in the next year, even though one-third of landlords are worried about the potential problems that Brexit may pose.
According to Homelet's CEO, if there is a potential risk for landlords it may be from a Brexit fallout which may lead to fewer people in employment, tenants struggling with rent and other issues such as defaulting if their circumstances were to change.
He also mentioned that: "Increasingly, landlords are able to arrange specialist rent protection insurance from most of the main letting agent companies in order to safeguard rental payments.
"Reference checks on tenants prior to the start of a tenancy help match tenant and landlord, so both can be confident to commence a tenancy but further protection in the form of insurance is needed to deal with the unexpected during the tenancy term.
"Periods of uncertainty have in the past benefitted the rental sector and it seems that the current uncertainty is likely to persist for some time yet. People will be more risk-sensitive and renting helps to reduce those risks. Provided private landlords are also sensitive to tenant affordability concerns, growth in real wages is likely to continue to underpin the steady rate of rental price inflation of recent years.
"So, whilst Brexit uncertainty may be proving detrimental for some sectors, and whilst they may reasonably point out there are plenty of other challenges in the sector, it may be private landlords are not amongst that group. Tenants who really do want to rent rather than buy will hope private landlords are successful as we move into the next few months of economic uncertainty."