Home upgrades to add value
15th May 2023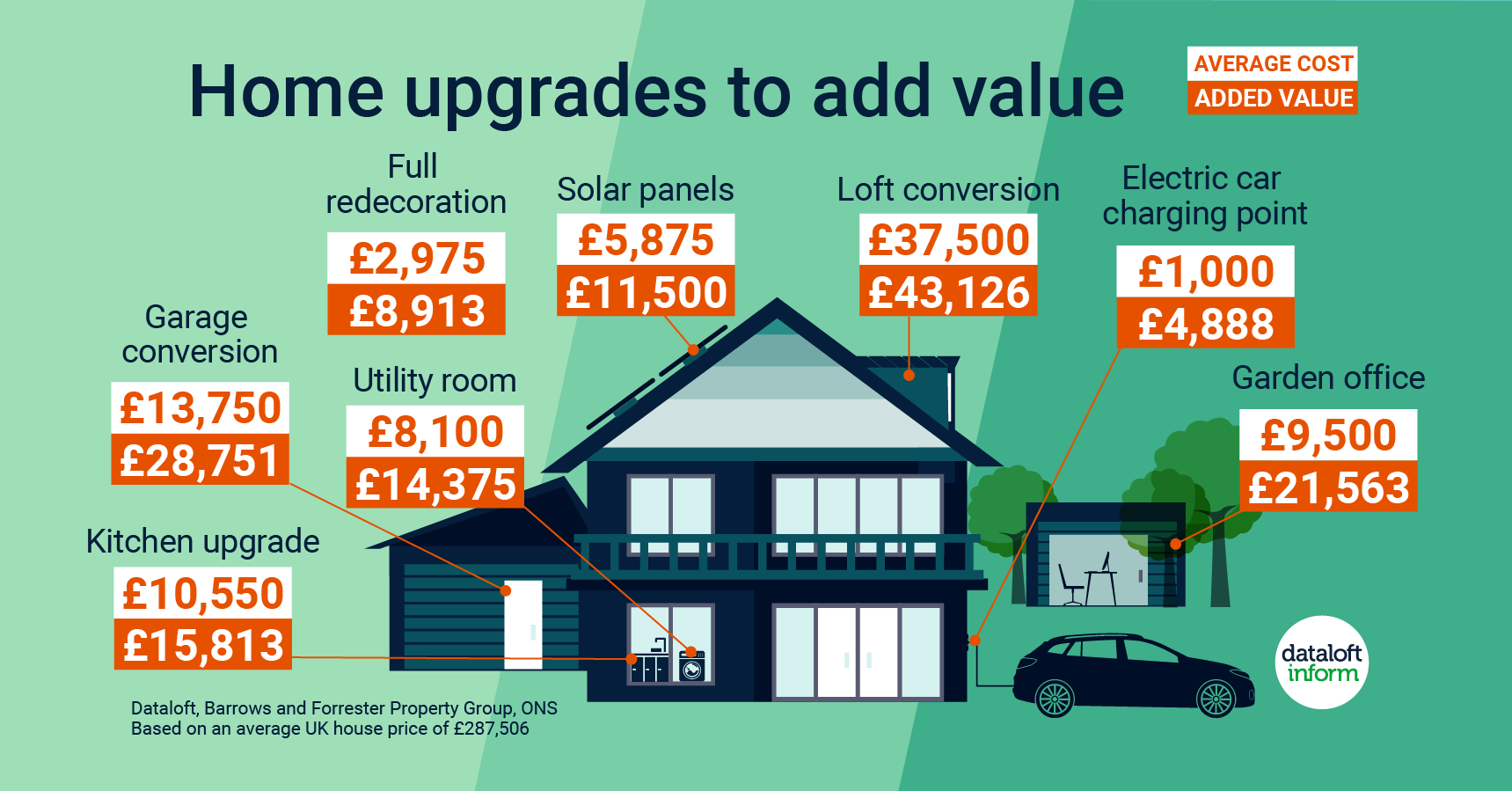 Adding value to your home is a key consideration for many home owners. Of large-scale projects, research shows that a garage conversion or garden office may well provide the best return on your investment, especially with 44% of people now working from home (ONS).
With the cost of living at the forefront of minds, upgrades to energy efficiency can provide a better return on investment than a kitchen or bathroom renovation that may or may not suit a buyer's taste when you come to sell.
Smaller investments, such as redecorating and adding an electric vehicle charge point, can also add value. These projects also help your property appeal to a wider variety of prospective buyers. Source: Dataloft, Barrows and Forrester Property Group, ONS. Based on an average UK house price of £287,506.