Housing market – The decade in review
7th January 2020
Happy new year! A new decade has begun, an ideal time to look back at the housing market over the past 10 years.
In England and Wales, the average price of a property has risen by £72,000 over the past decade. Across the South East, South West and London, average property prices have increased by over £100,000. Over the last 10 years, London has seen the strongest growth, with prices rising by 66 per cent, or double the UK average. All but one region have seen double digit house price growth.
However, analysis by Nationwide has shown house price growth over the past decade has been at its weakest since the 1990s, across the UK, house prices increased by 33 per cent over the 2010s, compared to growth of 117 per cent in the 2000s.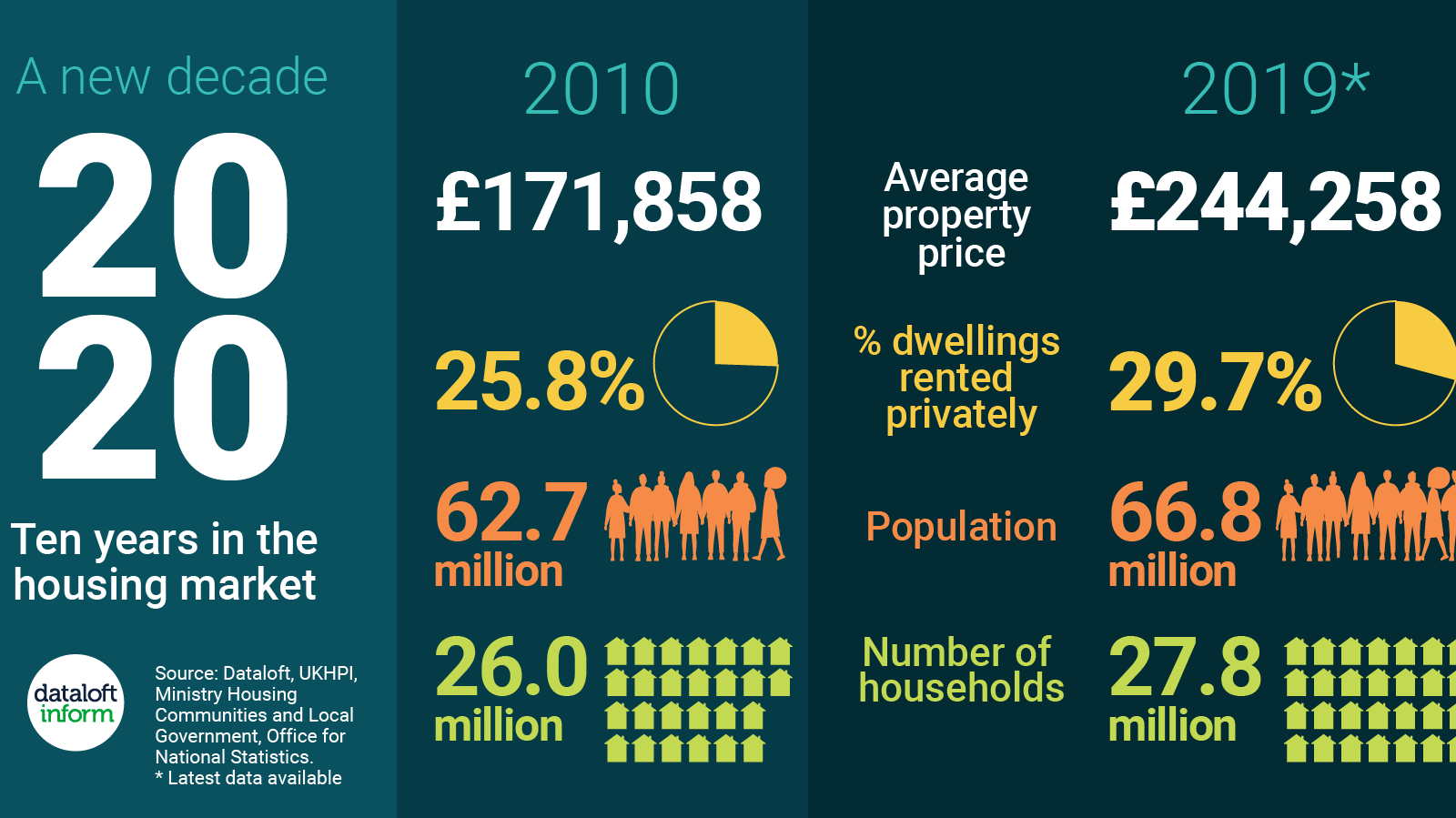 Official figures indicate 30% of dwellings are now rented privately from registered providers or with a job or business. This equates to an extra 1.3 million dwellings compared to a decade ago.
According to the office of national statistics, rents in the private rental sector consistently increased over the decade. The lowest increase was 0.9% in 2018 and growth peaked at an average increase of 2.8% in 2012 and 2015.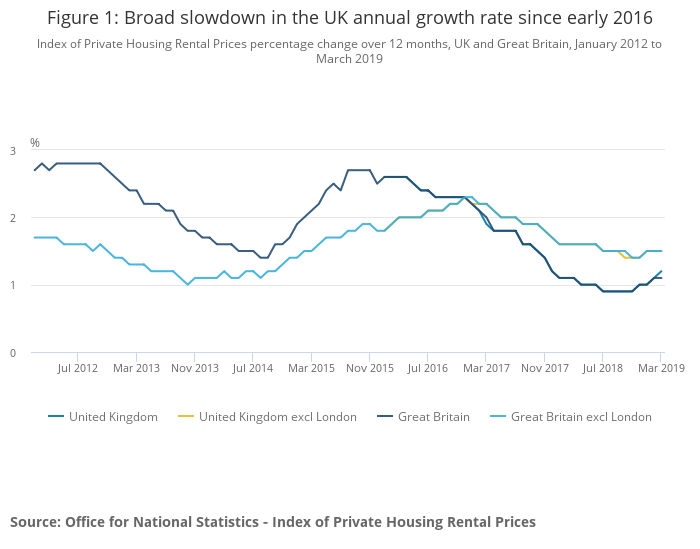 Changing demographics and family structures have seen the number of households rise at a higher rate than the population since 2010, a trend that looks set to continue.
What will the next decade hold? Only time will tell.