Market overview 2019
10th December 2019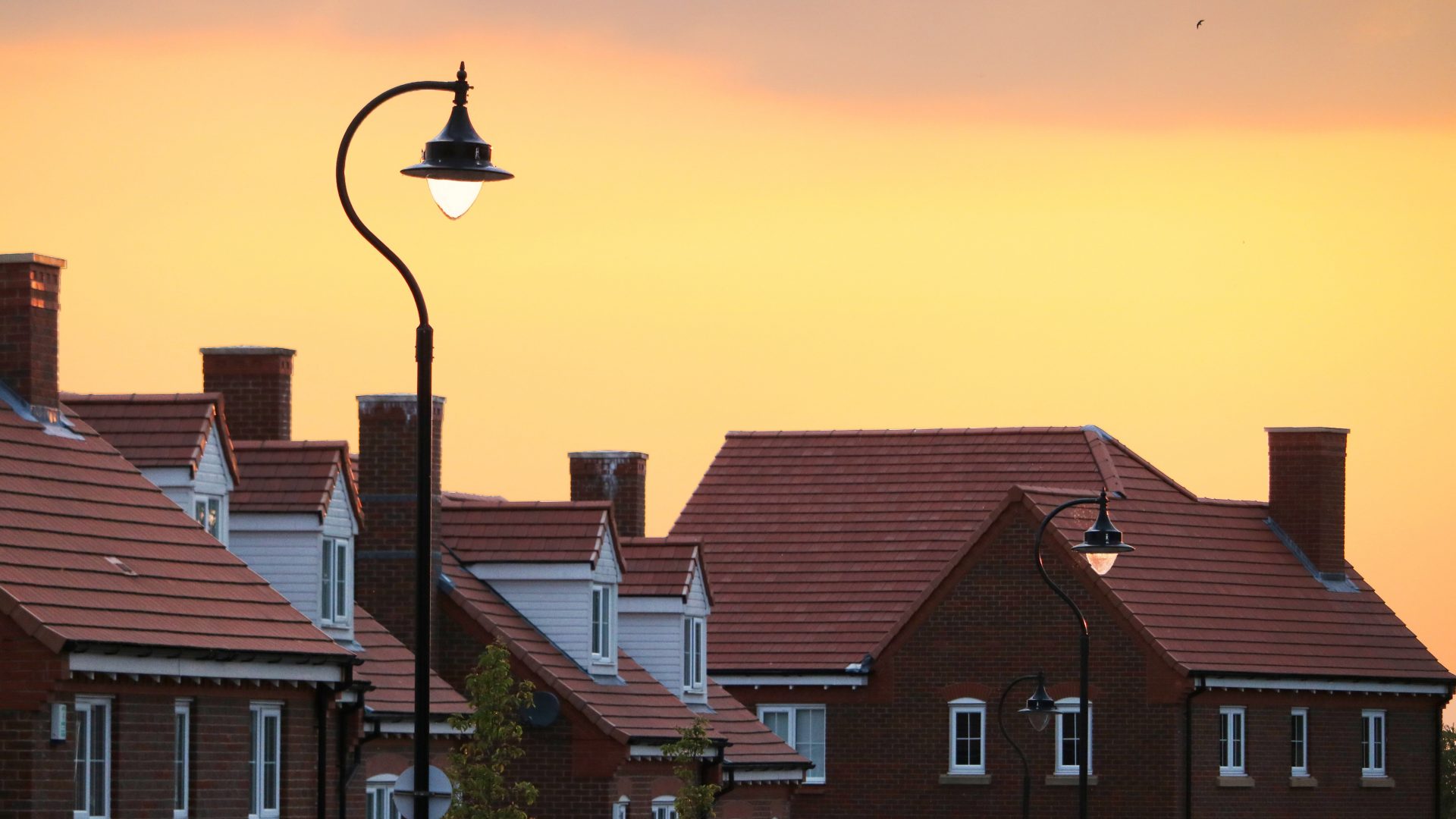 House prices have generally been stable, but with little growth. At £234,370 property prices across the UK in September are just £3,000 (1.3%) higher than a year ago. Month on month, property prices remained static or fell marginally in all regions except the South East. Brighton and Hove saw a significant drop in sales. Data provided by Dataloft shows Over the last 12 full months there have been 3,597 sales in Brighton and Hove. This is a –11% change on the previous 12 month period. The average sales price was £369,012.
The HMRC report sales levels in October were 4.3% higher than a year ago, and at their highest monthly level since March 2017. However, in recent months sales volumes have been revised downwards in subsequent data revisions. Sales in September are now reported to be lower than a year ago. Following the uptick in September, as expected mortgage approvals fell back in October, down 3.3% year-on-year to their lowest level in six months. At £21.8 billion was 4% lower year-on-year. However housing market activity often falls back in the run up to an election and the uncertainty of Brexit could also play a part.
As you know, the Student rental market in Brighton experienced a change this year with supply superseding demand. However throughout the rest of the UK, rental prices are expected to rise in every region over the next three months as buyer demand continues to pick up and new instructions slip back according to the latest report published by RICS.
In the past year, the number of tenants that experienced rent hikes climbed from an average of 26% each month in 2018, to 46% of tenants each month in 2019. Some 64% of tenants faced rent increases in August, which was the highest recorded figure this year. Chief executive of ARLA Propertymark, David Cox, said: "It's no surprise that tenants have suffered intense rent increases this year. "We predicted this would happen as soon as the Government announced a ban on tenant fees, and since the ban came into force in June, rents costs have continued to spiral." He continues "Unfortunately, next year could go the same way, unless something is done to make the sector a more attractive investment."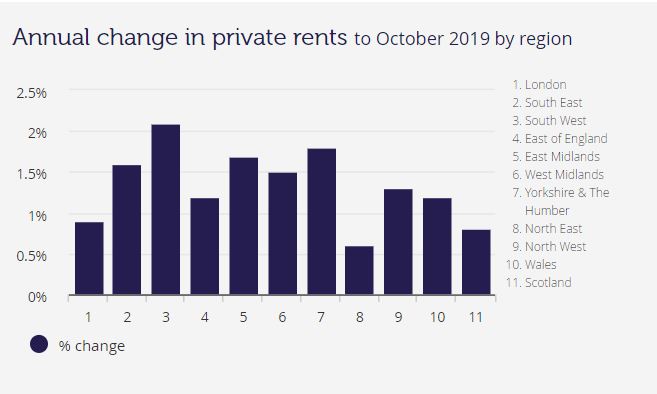 The Times reported the number of landlords in the Private rented sector has fallen by more than 120,000 in less than three years.  David Cox of ARLA Propertymark suggests "due to the significant amount of legislation that landlords face, this year they have continued to exit the market, which coupled with Brexit uncertainty and the looming general election has left the sector in a state of despair." Alongside finding from the English Private Landlord Survey which found half of landlords are 55 or older, a third are retired, and 63% view their property as an investment in their pension. It's not surprising that increasing numbers are exiting the private rented sector.
So what will the future bring? The cohort of 18-year olds in the UK is projected to increase by 103,000 between 2021 and 2025, at an average rate of 2.8% per year. This is expected to underpin future demand. However, this demand will no doubt be affected by the government making changes from subsidising buy-to-let landlords – who don't increase the overall property supply – to institutional investors.  It has been reported there are due to be 4000 new rooms available in Brighton and Hove next year and according to the British Property Federation there are now 139,508 build-to-rent (BTR) homes in the UK. Of which 29,416 are complete, 43,374 under construction (an increase of 40% on the previous year) and 66,718 in planning – an increase of 10% on the previous year.
More and more people will be renting, for longer than they ever have before, with projections from the UK Housing Market Outlook, created by PWC, showing that 25% of people will be living in the private rented sector in just five years' time.
The introduction of rent controls has also emerged as a distinct possibility. The Mayor of London Sadiq Khan has called for the re-introduction of rent controls in the Capital, following in the footsteps of Berlin – where rents will be frozen for five years from 2020 – and Paris, which reintroduced rent controls in July, only two years after scrapping them. If this is introduced in London, it could only be a matter of time before it is rolled out across the rest of England and Wales.