King Alfred scheme backed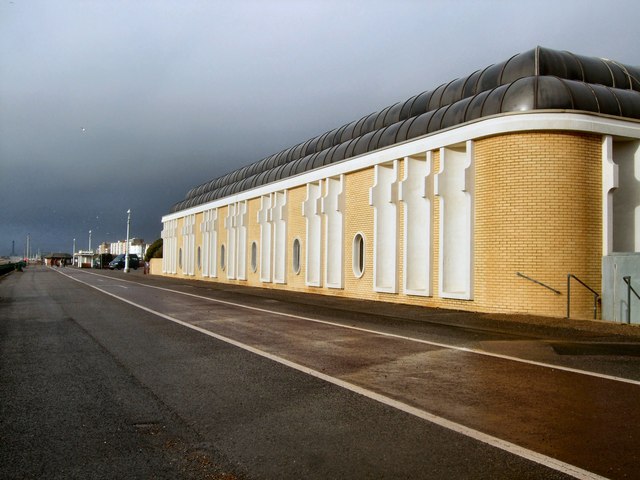 The King Alfred housing scheme has been backed by the government who have agreed to find £15 million to help finance the £400 million project on Hove seafront.
Between 580 and 660 flats are planned to be built in towers that we be up to 20 storeys high and will be built by developers, Crest Nicholson in partnership with the local charity, the Starr trust who were formed to support young people. As part of the huge project, the swimming pool and leisure centre are to be replaced with state of the art facilities in conjunction with the landowner, Brighton and Hove City Council. Crest Nicholson had put forward that they have been struggling to get the sums to add up and have asked for public funding to make sure that they can provide enough affordable housing as part of the scheme.
Ministers agreed this morning to help finance the project with £15 million, as long as the scheme was "marginal" but also offered valuable benefits to the project. Rob Starr, of the Starr Trust, said: "It feels like we've won all over again – and we can now deliver the bid we won on. "It's great that the government will be spending this money in Brighton and Hove because the scheme was marginal."
The Ministry of Housing, Communities and Local Government and the Treasury said in a joint announcement: "Up to 50,000 new homes are set to get off the ground across the south-east as government confirms £224.5 million investment in local housing projects today (1 February 2018). "Housing Secretary Sajid Javid and Chancellor Philip Hammond announced that 32 council-led projects across the south-east will receive funding to support local work that will make housing developments viable and get much-needed homes built quicker. With the government committed to building 300,000 homes a year by the mid-2020s, this first wave of funding from the £5 billion Housing Infrastructure Fund is part of a comprehensive programme to fix the broken housing market." "This latest investment will fund key local infrastructure projects including new roads, cycle paths, flood defences and land remediation work, all essential ahead of building the homes. Without this financial support these projects would struggle to go ahead or take years for work to begin, delaying the homes these communities need. Together with the government's Industrial Strategy, it will provide high-quality infrastructure to support economic growth."
Housing Secretary Sajid Javid said: "My priority is building the homes this country desperately needs.This first wave of investment in projects across the south-east will help get up to 50,000 homes off the ground, making a huge difference to communities across the region. This is just one of the many ways this government is taking action to get Britain building homes again."
Chancellor Philip Hammond said: "Today marks the first step of the multibillion-pound investment we announced at the budget to help build the homes our country needs.This fund finances vital infrastructure such as roads, schools and bridges, which will kick-start housing development in some of Britain's highest-demand areas.This support will help us meet our ambitious plan of building 300,000 new homes each year and ensure we have enough housing in areas which need it most."