What is staged marketing?
30th October 2023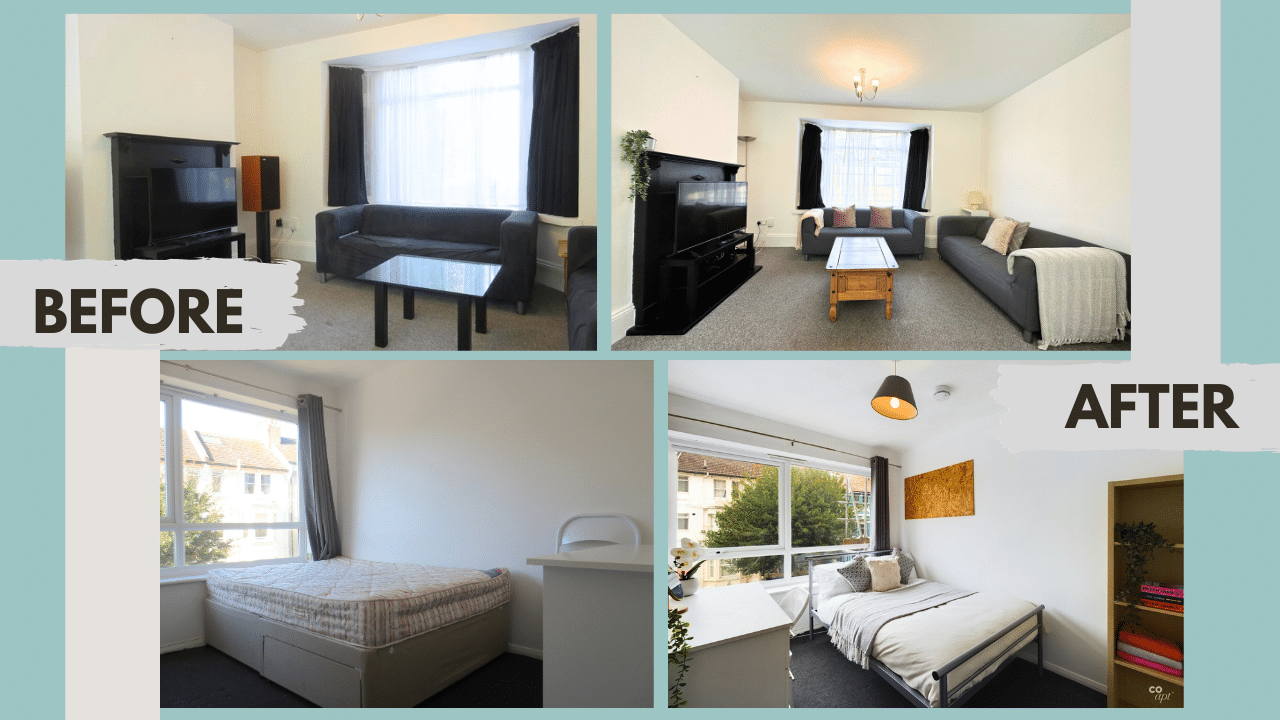 Staging is designed to showcase a property's best assets, enabling the viewer to visualise living in the property and imagine it as their next home. A home is more than bricks and mortar; staging can successfully represent how the property can enable the lifestyle the tenant is looking for.
Student properties are best captured free from tenants belongings during the vacant period between tenancies, however, empty rooms can result in he marketing photos lacking warmth and feel less inviting. A staged property includes carefully selected soft furnishings and items placed throughout the property to enhance the advert and create a premium lived in feel, without clutter.
A recent study has proven that staged property photos significantly increases the click rate on online adverts, and increases the amount of booked in-person viewings, thus increasing the exposure of your property to more potential applicants and resulting in securing tenants faster.
Because not all landlords stage their homes, you'll be at an advantage if you elect to take advantage of staging your property during the next vacant period. And the best bit, we'll do all of the hard work for you!
Click here to enhance your property marketing package and guarantee extra exposure for your property!