Bank rate hold benefits swap rates and mortgage rates
6th November 2023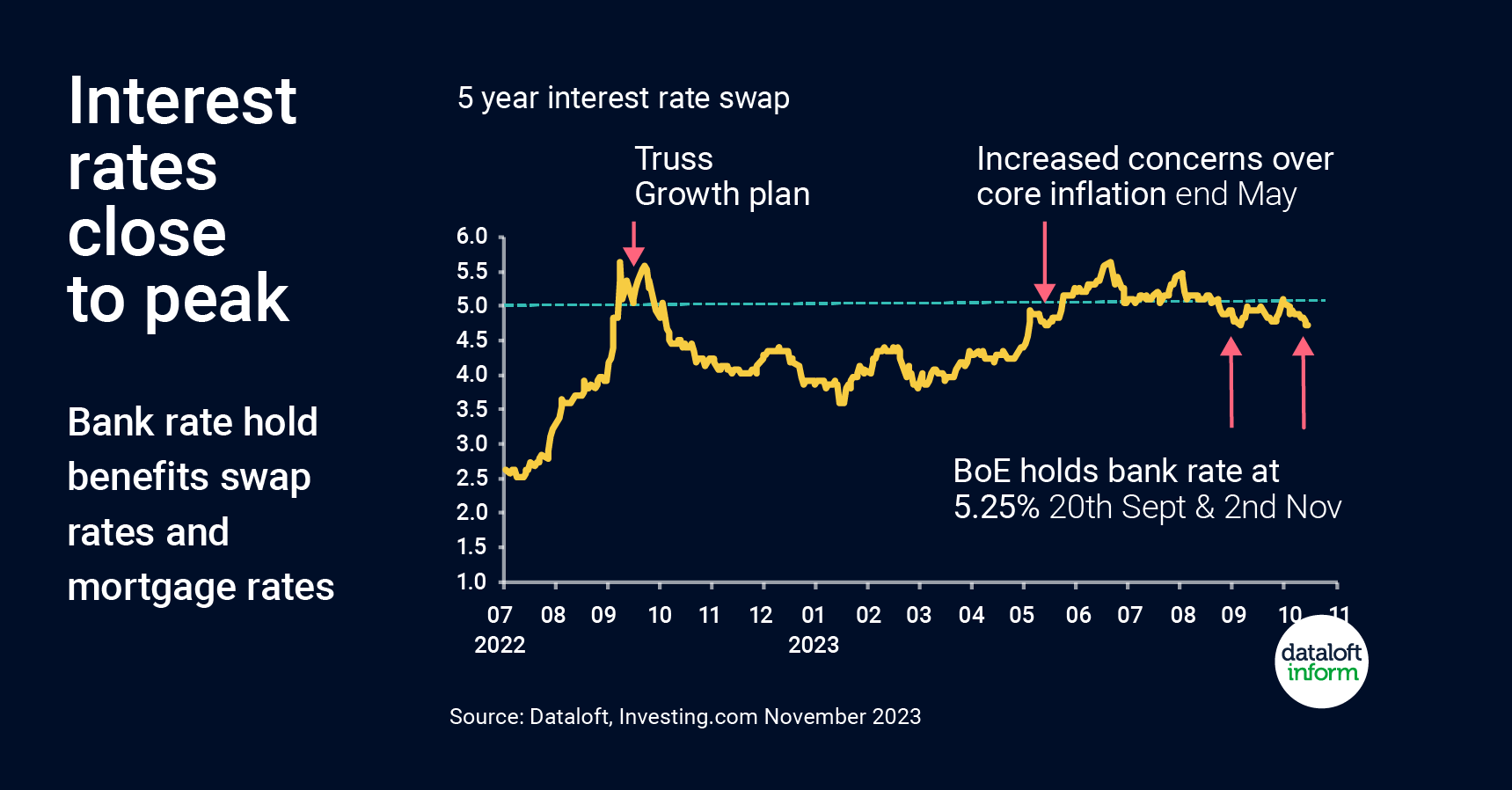 The Bank of England held the bank rate at 5.25% in their November 2023 meeting. Interest rates, through mortgage affordability, are a key determinant for the residential market outlook.
Consensus forecasts compiled by HM Treasury suggest that interest rates are at their peak. Year end forecast for the bank rate for 2023 is 5.3%, then forecast to fall to 4.7% by year end 2024.*
Swap rates give us a good indication of changes in mortgage costs – reflecting the cost of borrowing for lenders. 5 year swap rates reacted well to the Bank of England decision, now at their lowest level since May.
The market is still adjusting to higher interest rates and mortgage approvals remain low, but with interest rates at or close to their peak improvement in sentiment should be evident from Spring 2024.
Source: #Dataloft, Investing.com *HM Treasury Forecasts as at October 2023