New build number high, new build energy use low
13th March 2023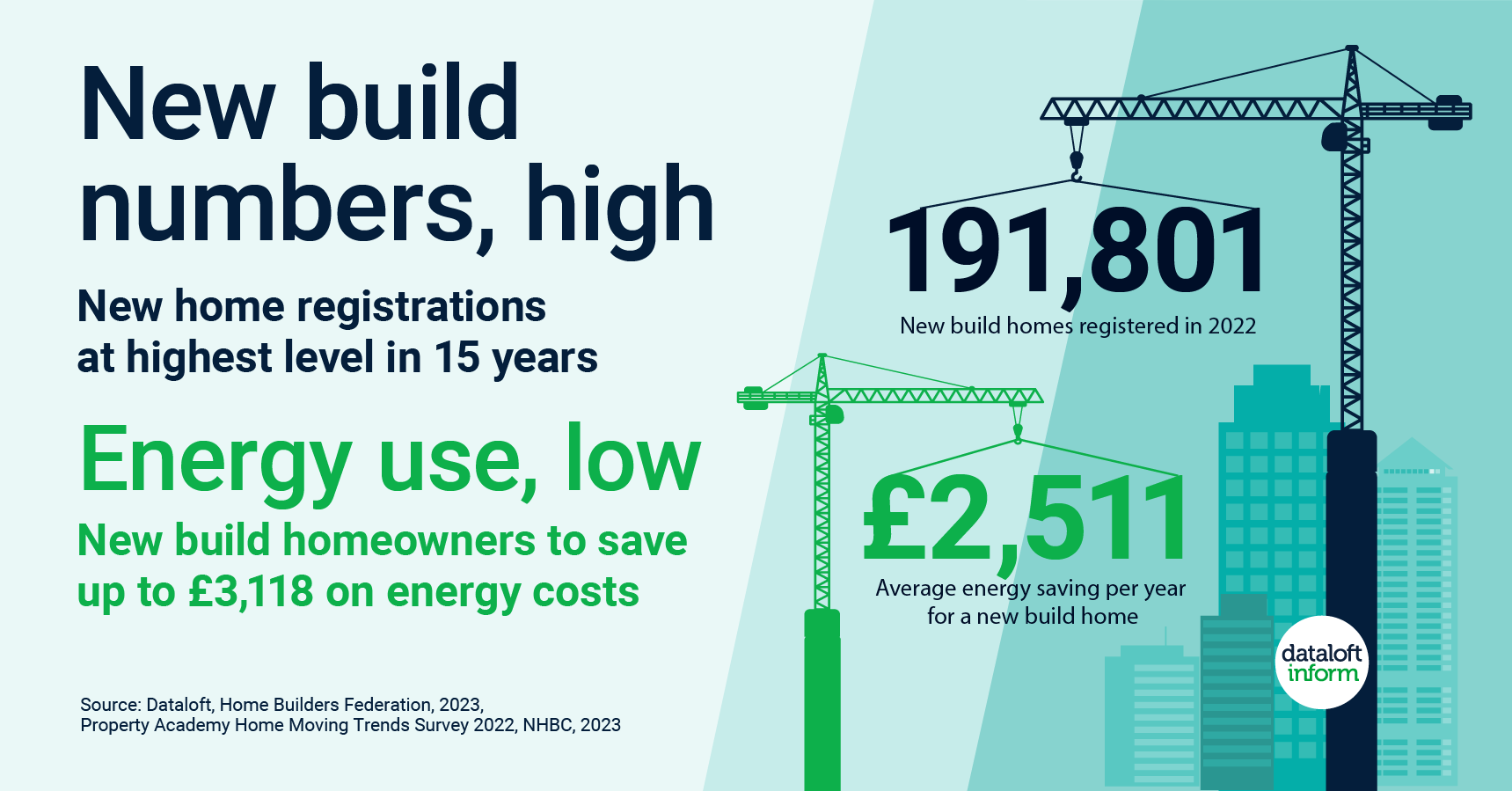 Nearly 200,000 new build homes were registered in the UK in 2022, the highest number since 2007 and up 26% on 2021, according to the latest statistics produced by the NHBC. Registrations increased in all regions of England and Wales.
More than half of buyers would consider a new build home. The ready-to-move-in condition, reduced running costs, lack of maintenance and developer incentives are all highly attractive to prospective purchasers.
Owners of new build homes are set to save an average of £2,500 per year on energy costs after the Energy Price Guarantee increase anticipated in April, according to the Home Builders Federation (HBF).
The HBF analysed all EPCs undertaken during 2022 and found that across all property types and sizes, kWh energy usage per m² was far lower for new build than existing properties. Source: Dataloft, Home Builders Federation, 2023, Property Academy Home Moving Trends Survey 2022, NHBC, 2023