Path of interest rates
31st July 2023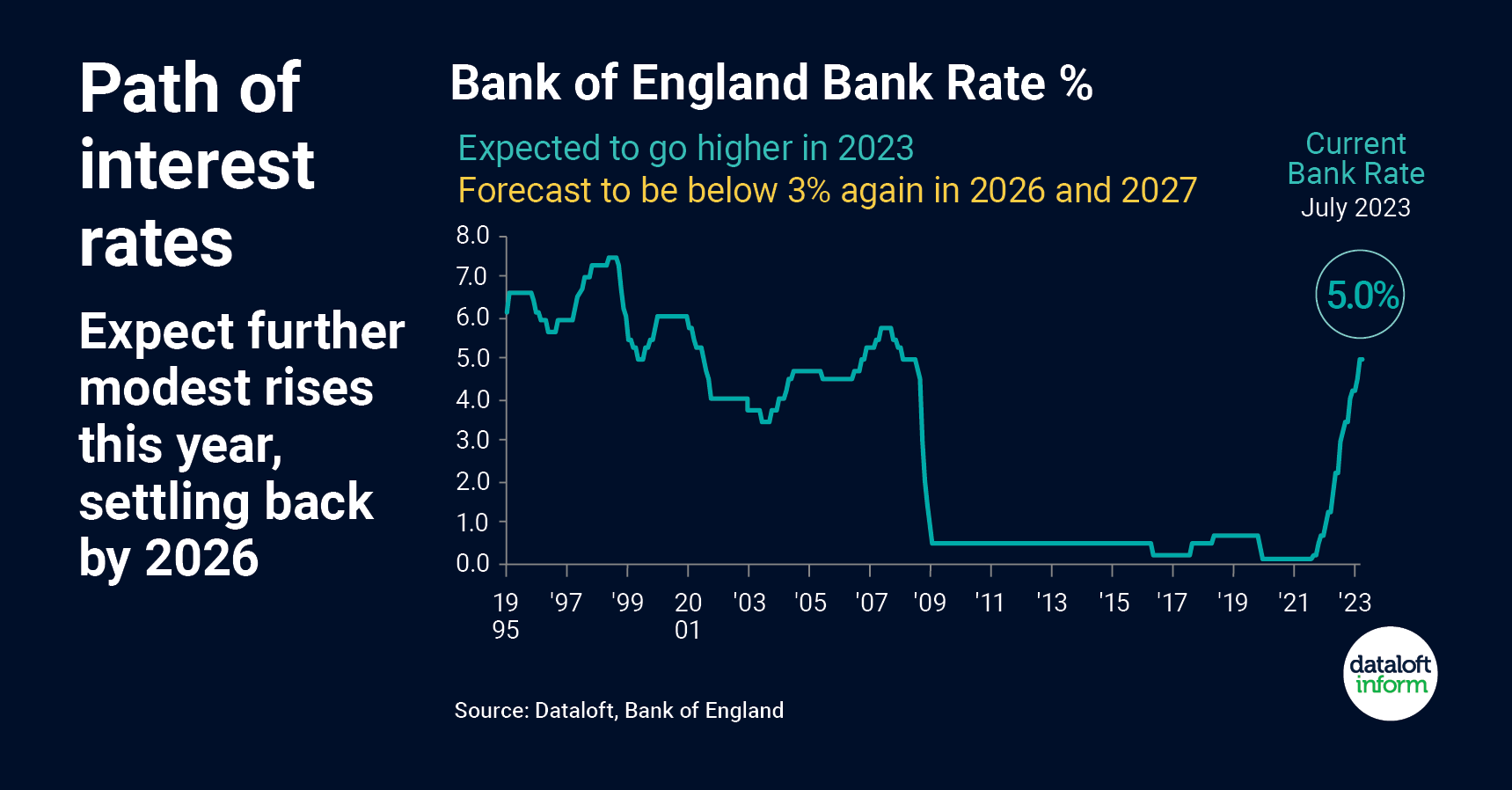 Recent rapid rises in interest rates have left borrowers wondering where this will end. The current Bank Rate is 5%.
In the short term there are expected to be further interest rate rises. The consensus of forecasts average at 5.6% for the end of this year. Over the longer term the Bank Rate is expected to come down: forecast to be below 3% again in 2026 and 2027.
The steepness of the increase is comparable with the sharp drop as the economy entered the Global Financial Crisis.
June inflation data had tentative evidence of improvement which could help improve the long term interest rate outlook.
Source: Dataloft, Bank of England