Private rented sector grows
17th April 2023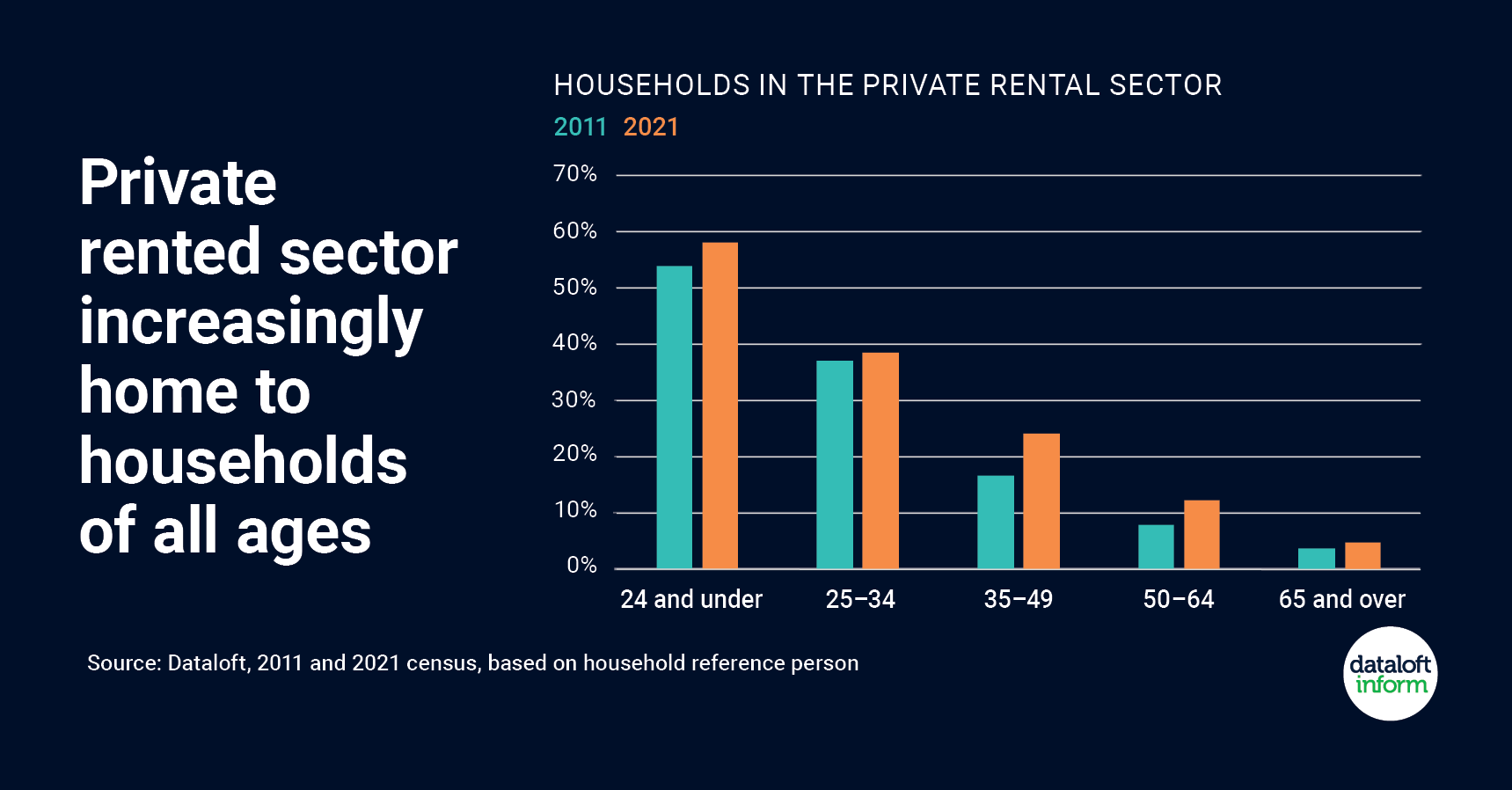 The number of households in England and Wales increased by 6% between 2011 and 2021, the number in the private rented sector (PRS) by close to 20%. There are now more than 5 million households in the sector.
Across all age groups the proportion of households in the PRS has increased. Proportionally the largest increases are evident in households headed by those age 35 and above.
More than one in three households in the 35-49 age group is now in the private rented sector. Back in 2011 less than 25% of households in the PRS were headed by someone over the age of 50, today that figure is nearly 30%.
Research indicates that for the majority of family renters and renters aged 45+ their ideal lease length is over two years, with one in five willing to pay more to secure a property for a longer period (Property Academy Renter Survey, 2022).
Want to know more information on the PRS? Read our most recent article on the Renters Reform Bill here and see how the change will affect you and your investment.
Source: Dataloft, 2011 and 2021 census, based on household reference.