Inspections
18th April 2023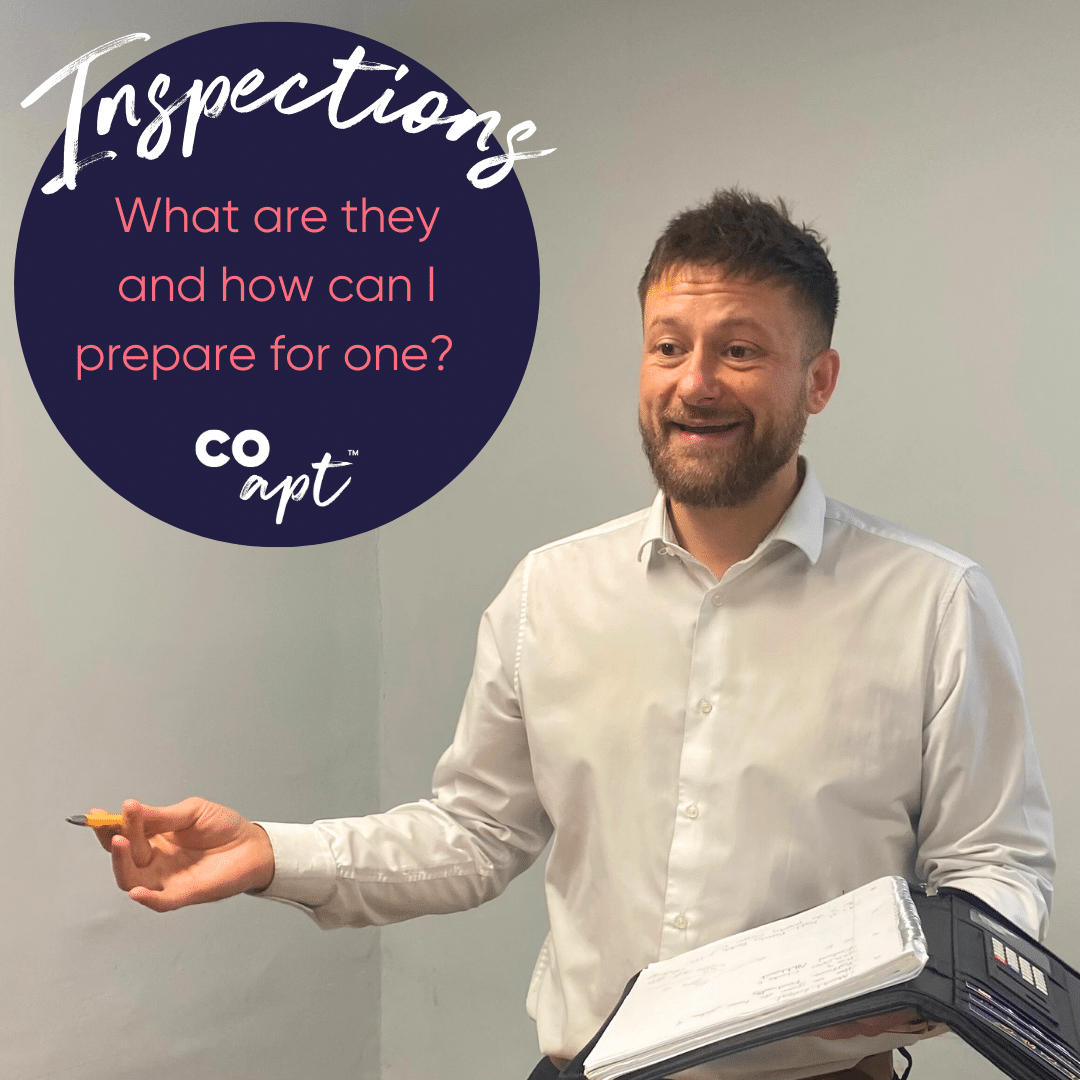 If you're a student living in a rented property, then you should expect a property inspection from your landlord or letting agent at some point. This can be an opportunity to show that you've been taking care of the property and that you're a responsible tenant. However, we understand that even the word 'inspection' can cause anxiety and stress. As letting agents, we are not judging anyone's lifestyle or décor choices, we simply just want to check on the condition of the property and deal with any unreported maintenance repairs. If you have an inspection coming up, here are four points of advice that will help ease your nerves: –
1. Tidy up and clean the property
As obvious as it sounds, a good spritz and hoover can make all the difference. You should try and keep your property up to scratch all year round, however, we understand that sometimes things can slip when you're busy with university work and socialising. When it comes to an inspection, your landlord/letting agent is just making sure that you haven't trashed the property, not how squeaky clean your ovens are! It is however always advisable to keep things as tidy as possible, as it will provide a better impression and make us feel more assured that you're looking after the place.
 2.  Report any issues beforehand
If there are any issues with the property, such as a broken appliance or a mould outbreak, report them to your landlord or letting agent before the inspection. This will show that you're proactive and can recognize property repairs before they escalate. If the issue is something that you can fix, like changing a lightbulb, changing the batteries in your doorbell or unblocking the drains, then go ahead and do it. However, any work that requires professional attention (such as an electrician, a plumber etc.) we will get one of our trusted contractors on the job. If you forget to report any maintenance repairs before your inspection, no need to panic! Just make sure you let us know as soon as possible.
3.  Ask questions…we don't bite!
Property inspections can be a good opportunity to ask your landlord or letting agent any questions that you have about the property or your tenancy. If there's anything that you're unsure about, such as how to use an appliance or what your responsibilities are as a tenant, then ask for clarification. This can help to avoid any misunderstandings in the future. If you are not present at the time of the inspection, our FAQ's may be helpful as it covers topics such as damage deposits, garden responsibilities and much more. Click here to see our FAQ's.
4. Don't panic
Remember that property inspections are a normal part of renting a property, and they're not something to panic about. If you've been taking care of the property and you've reported any issues to your landlord or letting agent, then there's nothing to worry about.