Ready for a Boxing Day bounce?
3rd January 2023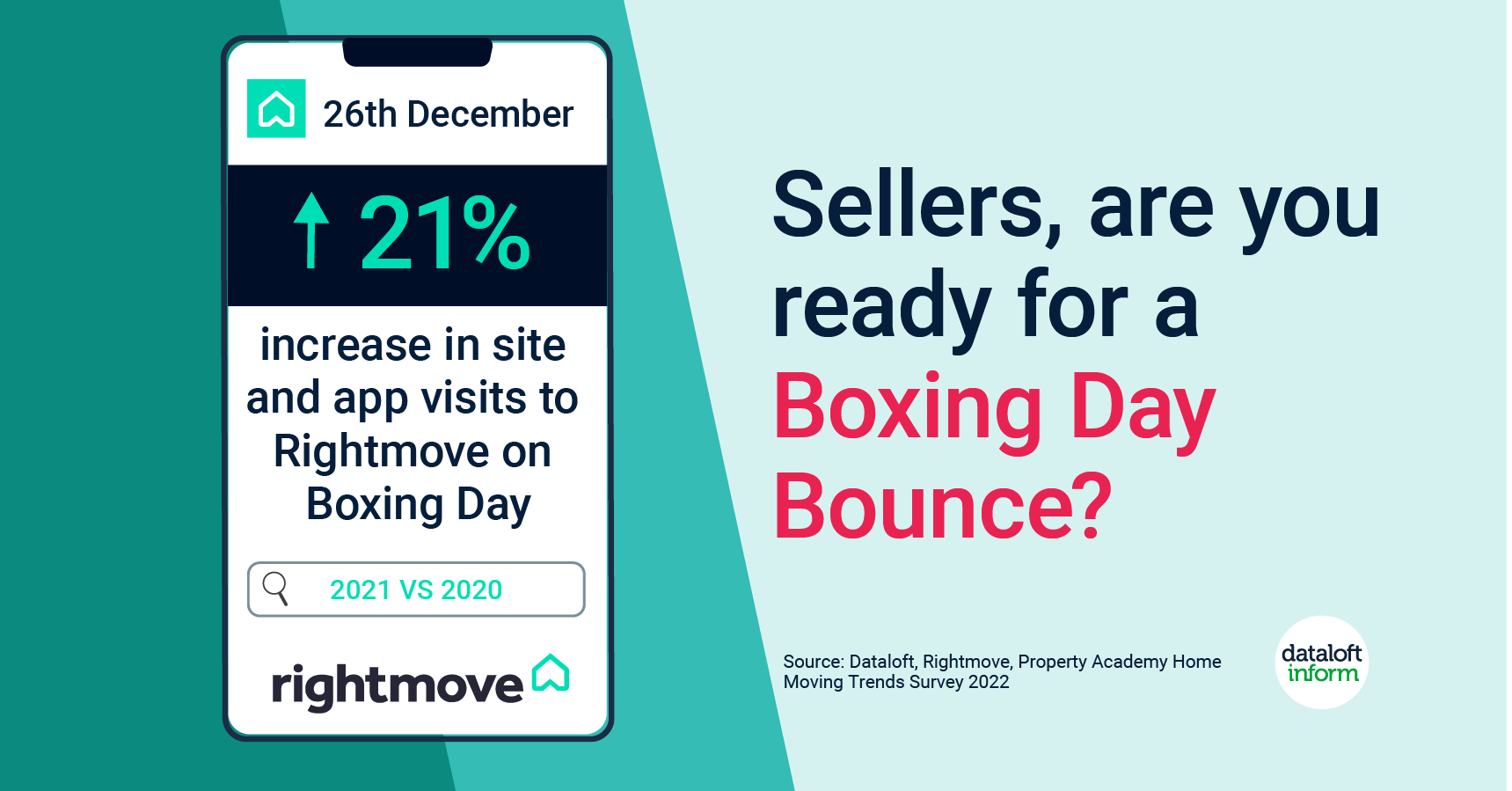 In recent years, a 'Boxing Day bounce' has been reported by property portals, as households wishing to move in the new year go online to start their search after Christmas Day. There are various reasons why people choose to start house hunting on Boxing Day, whether it's for downsizing/upsizing purposes or a general desire to move, millions of people hit the UK's largest property portals to look for their new home.
In 2021, Rightmove recorded its busiest ever Boxing Day for visits to their website and app, up by 21% on the previous year. Over the whole festive period demand was up by 23%.The typical jump in the level of website traffic to portals and agents' websites over the holiday period means that it presents an excellent opportunity for sellers to maximise who sees their listing.
Getting your property listed online also helps reach a larger audience than is available locally. The 2022 Property Academy Survey found that a quarter of buyers were looking to buy over 26 miles from where they currently live. Source: Dataloft, Rightmove, Property Academy Home Moving Trends Survey 2022