A new way to report a repair.
1st February 2021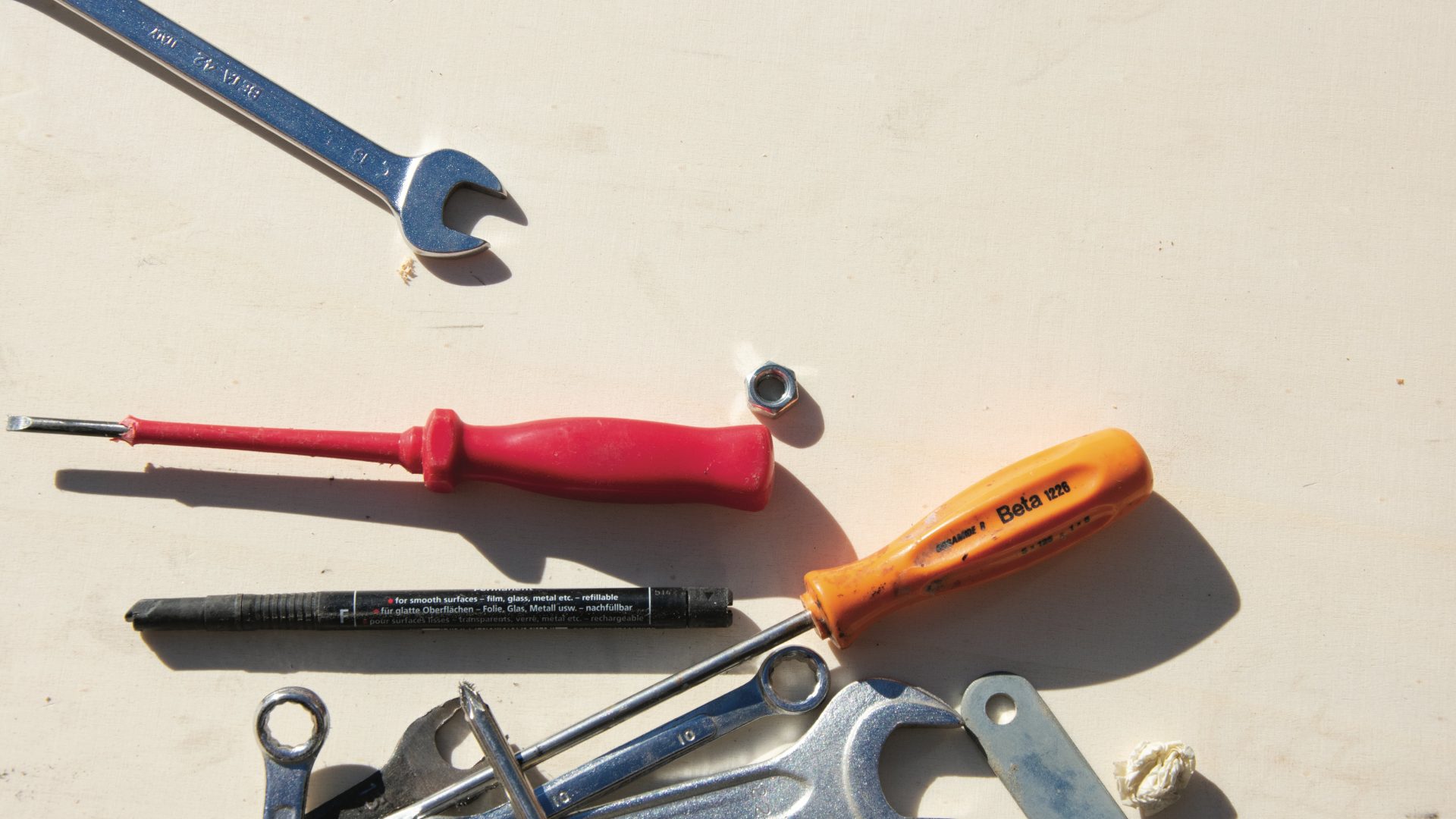 We are always looking to try and make our processes at Coapt more efficient and with feedback, we have decided to jazz up the way you report maintenance. This should hopefully make it easier to report and quicker to solve the problem.
You can still go to our website to report all and any maintenance 24/7. Once there you will be taken to our new form to fill out the details of your problem, this includes a description of the problem, any photos you may have of the issues, and your contact details.
The email address that you enter will receive regular updates from us throughout each stage of the repair. It's really important you check your inbox and junk mail folder regularly after submitting a report, as you will need to keep your housemates up to date each time you receive one of our emails.
The form will look just like the one below: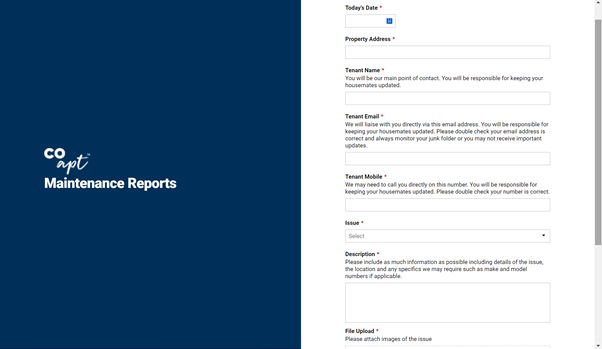 Once you have submitted your report, you will receive a confirmation email listing the details of your issue as well as some troubleshooting you can do to try to resolve the issue yourself. Not to worry if the troubleshooting doesn't work though, just let us know through the link we provide on the email so we can further deal with your issue.
We will then get to work assigning a contractor to your job and keep you in the loop at each stage.
Hopefully, after all this, your issue should be resolved or on the way to being resolved. Once the work has been completed, we will send you an email to confirm. It will provide an email address for you to contact should you have any further questions regarding your maintenance report. A few days after this you may also receive a feedback email where you can let us know how we did when handling your maintenance issue. Your input helps us grow and makes these processes easier!
Hopefully, this process will make everything a bit simpler for all involved.  To have a look at our new form click here!