+1 million new homes
7th July 2021
Over 1.3 million new dwellings have been added to the housing stock across England and Wales over the past 5 years, according to data released this week by the MHCLG and Stats Wales.
The number of dwellings has increased by 4.6% across England and Wales since 2016, the East of England and South West seeing proportionally far higher rises.
The Government has been urged to reconsider its new proposed planning reforms including its zonal approach and replacing the Section 106 levy.
The majority of new dwellings, over 1.1 million are in the private sector, either in owner occupation or privately rented.
Almost half of home movers will consider buying a new build property according to the Property Academy Home Moving Trends Survey 2020, analysed by Dataloft.
Energy efficiency is the main reason why home movers would purchase a new build. Respondents aged 55+ felt even stronger, with over 70% citing it as a main reason compared to 58% of younger respondents (under 34).
Peace of mind, whether from an NHBC warranty, insurance or a lack of maintenance is motivation for over half of potential new build buyers.
The availability of Help to Buy or Shared Ownership schemes was also a popular reason, especially amongst younger movers. In fact one in five home movers under the age of 34 cite them as a reason.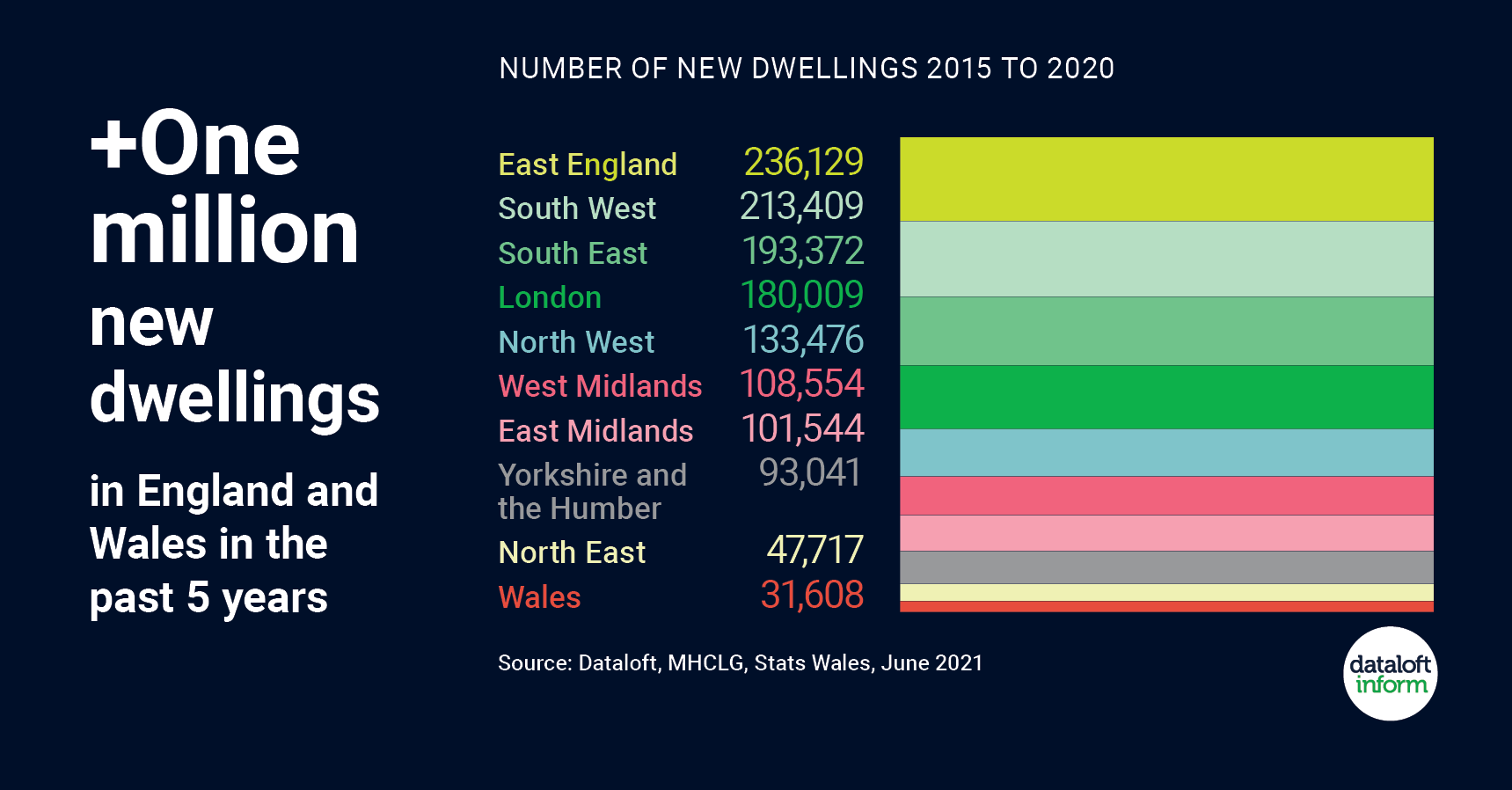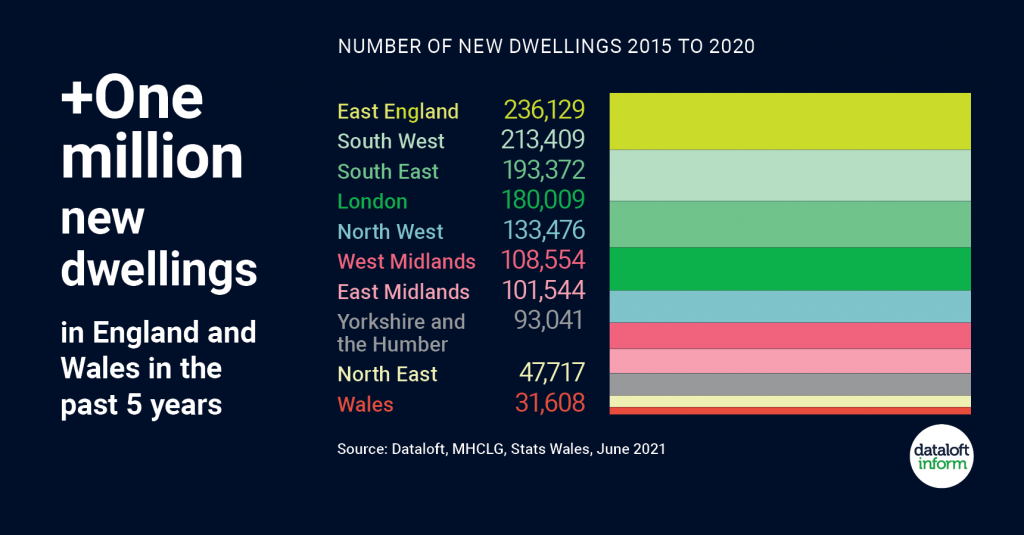 Source: Dataloft, MHCLG, Stats Wales, June 2021