5 Bedroom House Hunting Event
18th February 2022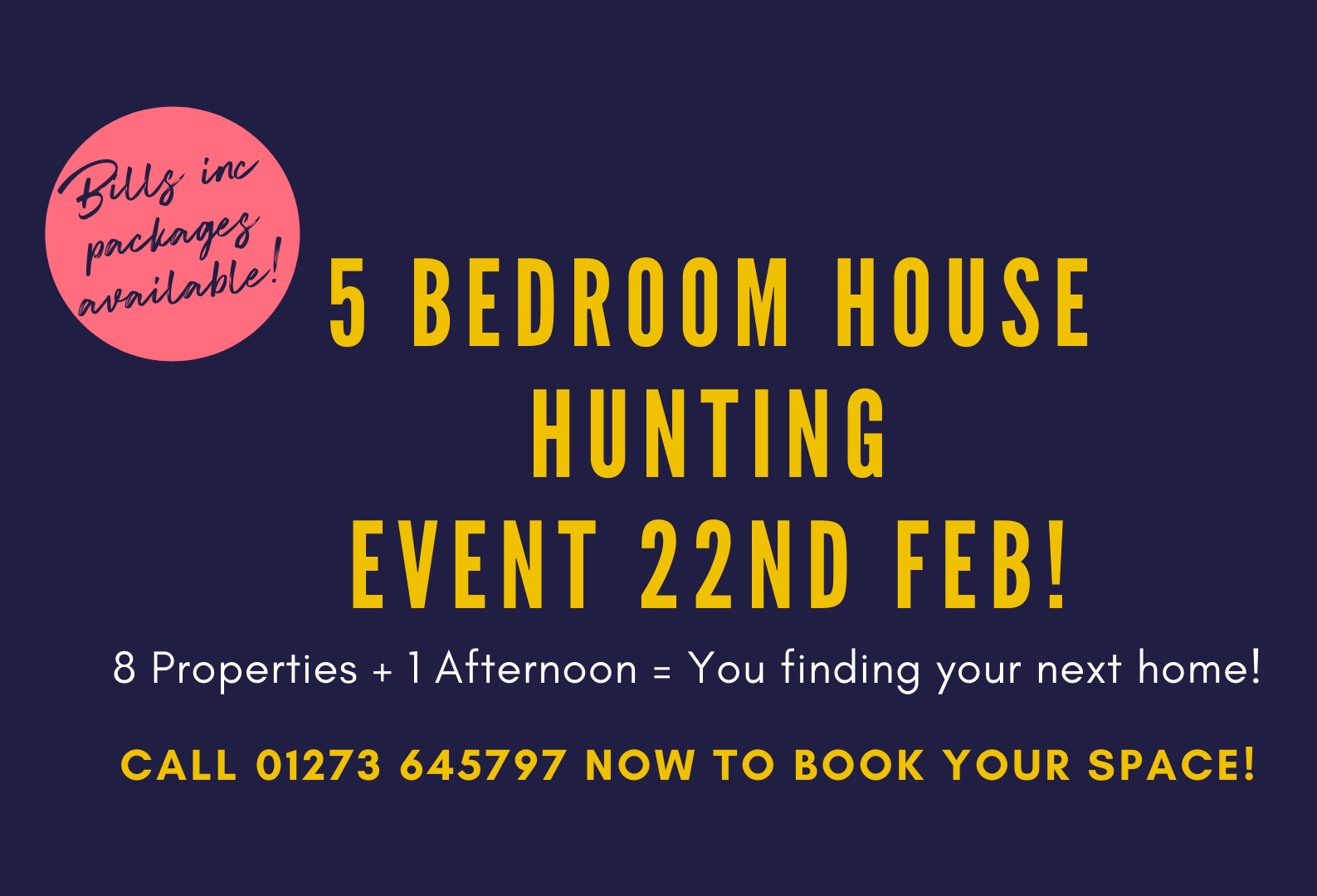 Calling all students looking for 5 bedroom accommodation, do we have the house hunting event for you!
Join us on Tuesday 22nd February for our 5 Bedroom House Hunting Extravaganza!
1pm: Vere Road
1:30pm: Warleigh Road
2pm: Viaduct Road
2:30pm: Viaduct Road
3pm: Upper Lewes Road
3:30pm: Upper Lewes Road
4pm: Upper Lewes Road
4:30pm: Bear Road
Want in? Give us a call on 01273 645797!