78% of renters encounter problems
7th November 2019
Nearly eight in every ten renters have experienced a problem renting, according to the HomeOwners Alliance 7th annual Homeowner survey, polled by YouGov.
Issues with landlords account for a significant number of problems, with nearly two-fifths of all renters finding it difficult to get their landlord to carry out maintenance and repairs. A third of those who had experienced problems, found their landlord unprofessional.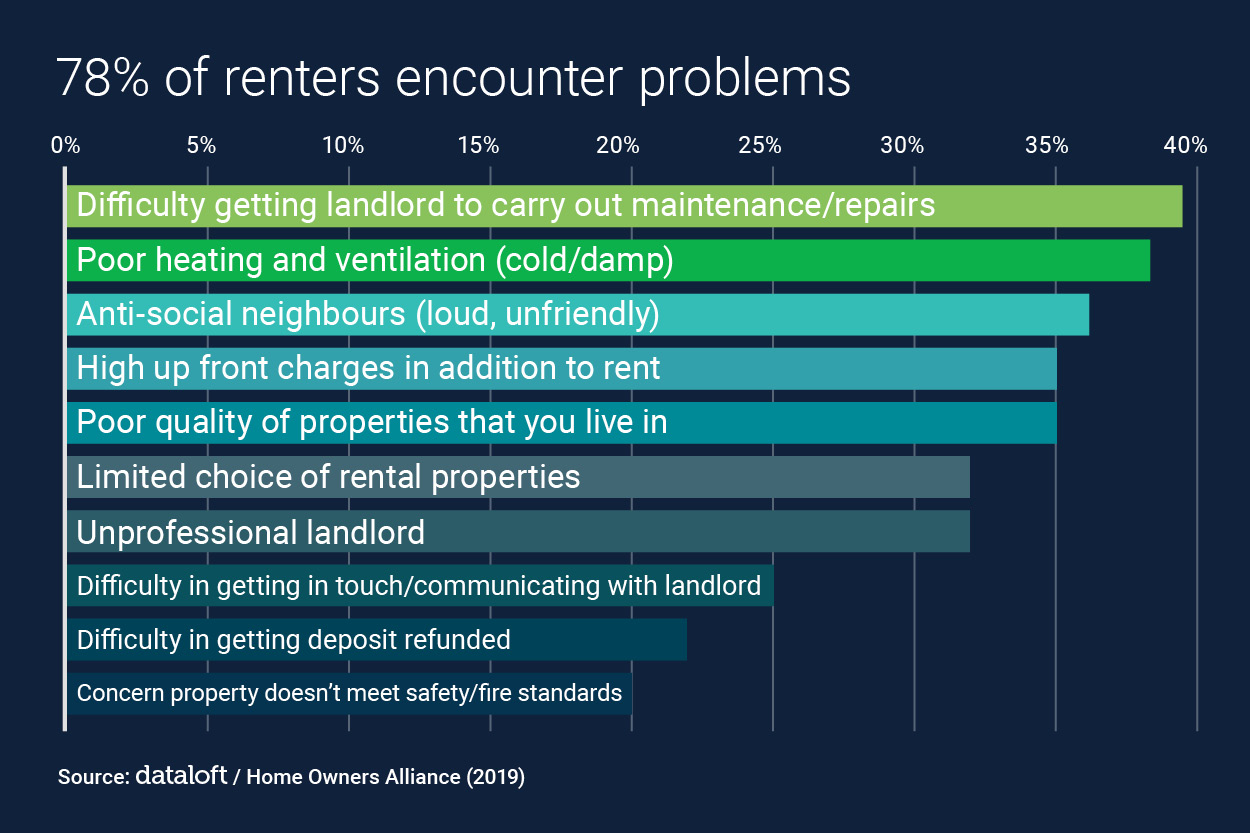 'Poor heating and ventilation' was cited as the second most common problem among tenants. By April 2020, all rental properties will be required to have an EPC rating of 'E', to comply with the 2018 'Minimum Level of Energy Efficiency' standard. Just 12% of properties let over the past year have held the top rated EPC rating of A or B.
Following the introduction of the Tenant Fee Bill in England (June) and Wales (September), future editions of the survey should show a significant reduction in problems relating to charges and deposits.