The Value of Capital Value!
26th May 2023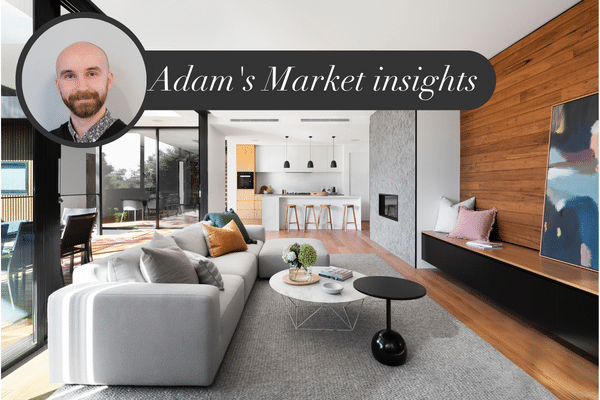 In my article in March, I touched on what we are seeing in the property market in terms of the behaviour and strategy of different Landlord demographics. I spoke of investors moving into the world of HMOs, where they had previously been with smaller BTLs only, and of buyers from other parts of the county turning their attention to East Sussex. Both observations support a trend in the current focus on yields. With rising costs of mortgages, but also more and more work for Landlords to stay legally compliant, everyone wants to ensure their investments are worthwhile. A big part of this equation is value. So, what exactly is happening right now in Brighton and Hove?
Nothing.
Only as recently as Christmas 2022, lots of mainstream commentators were using the word "crash". However this was never likely. A crash needs a sudden flood of properties to market, and a huge drop of in buying demand. That flood never came. Even with interest rates through the roof compared to 12 months ago, they have yet to come anywhere near to the level of cost against which borrowers are stress tested. Meaning the belt has tightened, but most can still afford to own their property. This is the major difference to 2008 when repossessed properties lined every street. Instead, where Landlords are choosing to sell due to increased costs, they are not backed into a corner just yet, and rising rents have only eased that time restraint. Instead, whilst some are certainly leaving the market, this is currently more akin to a leaky tap rather than a flood.
What also seemed to have been forgotten in the near hysteria of Q4 2022 is the monumental gulf between supply and demand of property available in the two years prior. Remember those record breaking value increases through 2021 and the first half of 2022? That was driven largely by a severe lack of properties available compared with the numbers looking to buy. This equilibrium has certainly shifted, but the level of that gap to begin with had plenty of slack. That slack has now been taken up by that leaky tap of new houses for sale, and a drop off in investment, or more accurately, many buyers delaying plans and watching and waiting for a bit. So, there is more of a balance currently between supply and demand, and therefore values have remained largely the same since January. But how are property transactions being handled?
Sensibly.
As stated, sellers may be motivated, but perhaps are not desperate just yet. Meanwhile buyers are taking a little longer in taking the plunge, in order to fully understand their investment, perhaps making a couple of attempts at mortgage applications to hunt the best rates, and also observing how a property of interest adjusts in rental value, to understand their potential returns. Therefore offer negotiations seem to be quite civil. Unlike 2022 when bidding wars drove prices often as much as 10% over asking price, we are now witnessing the age old property market norm, which is bids of around 5% below asking as a starting point; rarely a property selling for any more than this 5% difference from asking, either above or below. That process; from listing to being sale agreed, is taking an average of 6-8 weeks (where the property is valued correctly by a quality agent and expertly marketed). 6-8 weeks is the ideal as a seller. It means you are not waiting an age if you are motivated, yet you have still hung around for long enough to allow your agent to fully test the waters and be sure that the offer you accept is the best you could have achieved. So the market in one word at the moment?
Stable.
It seems bizarre that with so much noise in the market at the moment, and focus on dramatic events such as the renters reform bill, on a day to day basis, transactions are actually healthy and all is ticking along nicely. This allows both buyers and sellers to act based on their own plans, needs and strategies, rather than being entirely forced in one direction or another by external pressures. Instead those pressures just form part of any decision making, but are not the sole rationale for actions.
I always recommend seeking an updated valuation of your investment property every 6 months, and yearly for your main residence. If you have any questions at all about the current value of your property, or would like to discuss your property related goals for investment or structuring, then please do not hesitate to get in touch.
Adam Coffin
Coapt Senior Sales Consultant
sales@coapt.co.uk
01273 645797 (ext 2020)