Buy-To-Let mortgages
26th May 2023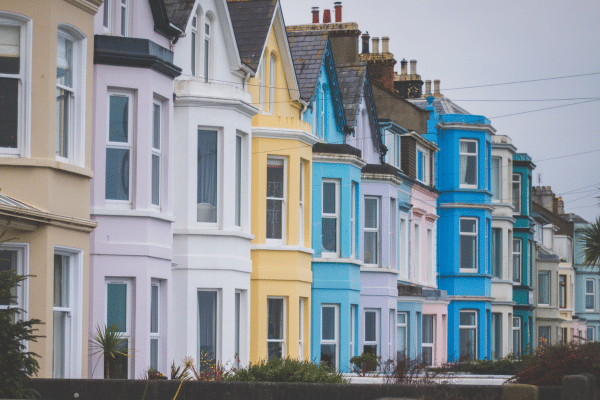 At times this year, it has felt the whole world was against investment Landlords. New and further looming legislation, as well sharp increases in mortgage interest rates in the last 12 months mean that its more important than even to have a handle on the structure of your property assets.
Coapt were delighted to be joined by Richard Lucy of Finance Planning Group in our latest webinar on 24/05/23 to discuss all things mortgages in 2023! You can still catch up and watch the event recording here, or read our useful summary below.
Average buy-to-let deposit: 25% (Q2 2022).
Average buy-to-let interest rate: 3.41% (two-year fixed rate) (Q2 2022).
The average house price in the UK is now £286,896 – up 0.1% from April 2022 (Q1 2023).
Demand for private rented housing is 46 % above average, according to Zoopla, whilst the supply of such homes is down 38%.
Bank base rate increase do not necessarily always mean an increase in mortgage product costs.
Richard highlighted how rising interest rates since Q4 2022 have had an impact on the maximum lending available. This has meant that "top slicing" is becoming more of a necessity than an option. Top Slicing is a process in which the Lender also uses a borrowers personal income to top up any shortfall in a property's rental amount in order to cover the cost of borrowing.
Understandably, it can already be observed that many accidental Landlords are leaving the market, with a consolidation of properties into the portfolios of larger traders. A further reason for this are the rising benefits of owning property in the name of a Limited Company, rather than as a personal asset. This is becoming increasingly popular with Landlords owning a portfolio of 2+ properties since section 24 changes removed a Landlord's right to deduct mortgage interest costs from their income before calculation of their tax liability.
So what next? – Richard's personal expectation is that rates have now stabilised somewhat and we should not see the same degree of change as experienced after the October 2022 budget for some while. However there may yet be one or two more small increases in rates within the next 12 months. This slower pace should allow time for rents to "catch up". Nationally, rental values are rising at record levels, largely driven by the needs of Landlords to balance yields, but also due to an increasing gulf in supply and demand as some chose to leave the market, and buy-to-let homes become residential dwellings. Now rates have settled, it is a sensible time to review your finance structure and make assessment as to next steps and if a change in strategy is now needed. Fixed rates remain favourable for most, over trackers, unless looking for a short turnaround in purchase then re-sale of an investment property.
Be sure to check out the event recording if you could not join our panel live on Wednesday, and keep your eyes peeled for Coapt's future events with our in-house team of property experts, as well as guest speakers from our partners and industry gurus.
NB: Information provided is for guidance only and does not constitute advice for any individual circumstances. Coapt Ltd are unable to provide you with tax advice. Mortgage data provided is based on market information available from May 23rd 2023. Source material is from a variety of sources and we are not able to accept responsibility for the accuracy of third party data.