Brighton area guide
13th January 2019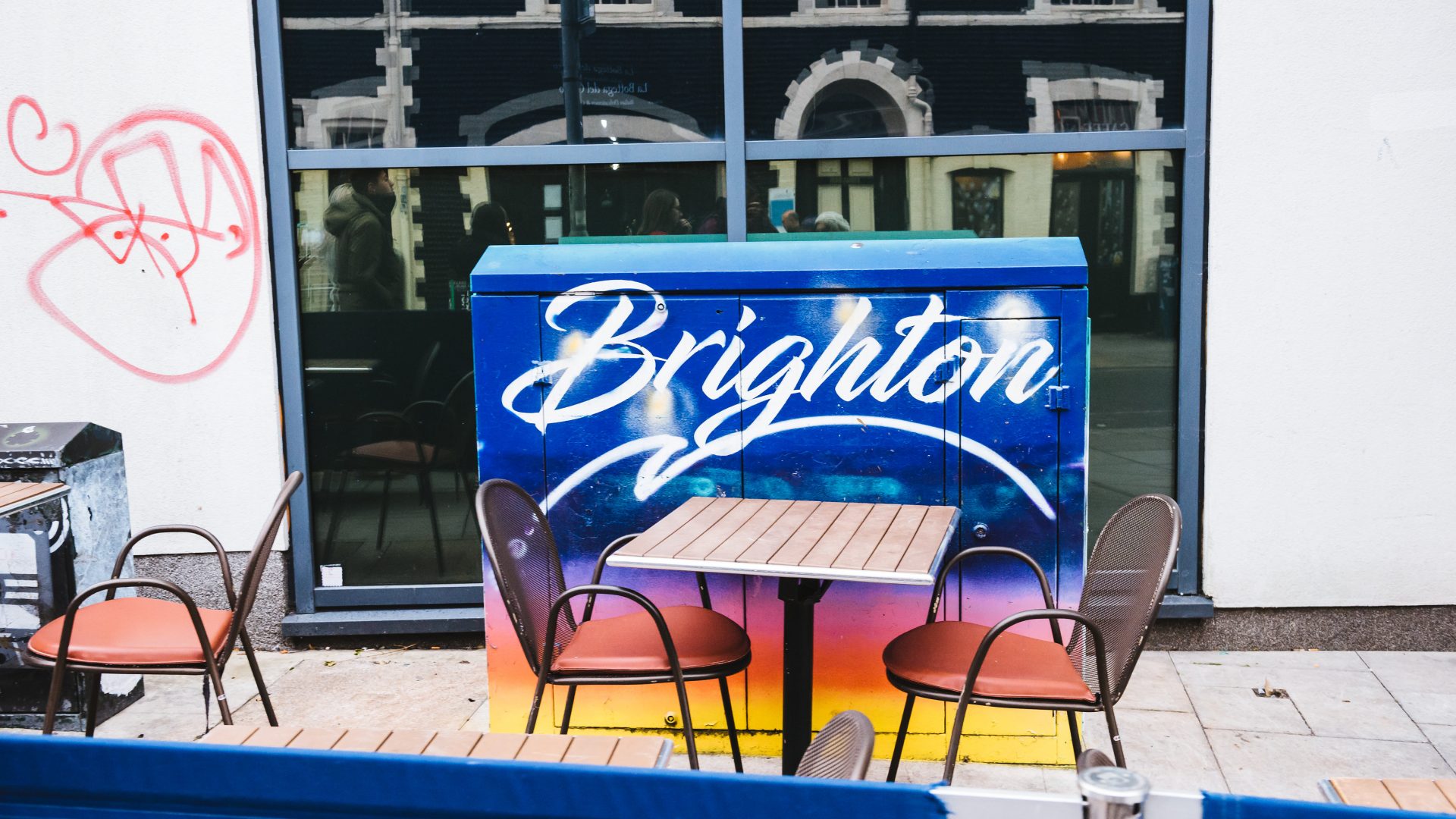 Bevendean
A suburban pocket separating Lewes road with the South Downs. The countryside is easily accessible from this estate, boasting stunning seaviews and sunsets. Houses are spacious with large gardens for summer bbqs and a kick about.
Brunswick
Possibly the most crowded part of the city, there's plenty of shopping adventure to be found amongst its faded charms, with The Old Market theatre and The Robin Hood pub & the Regency Town House.
Coldean
Close to Falmer Campus Sussex students like this residential hive. It's right next to the beautiful Stanmer Park and has easy access to motorways if you need to commute out of Brighton.
Coombe Road
Some people turn their noses up at the hill, but if you don't mind building your calf muscles this is a lovely residential area with a mixture of families and students. Close to Lewes road, Moulsecoomb campus and the new retail park boasting an Aldi, a student's food shopping dream.
Fiveways
On one side Preston and its park, the other Hollingdean and its unparalleled view of the recycling plant, this is the closest patch of suburbia to Brighton city centre. As a result, it's very popular with students and middle-class arty types.
Hanover
Ground zero for self-celebrating counter culture in this great city. Painted houses, and real community spirit make this one of the nicest areas to live. It also has some of the steepest streets in Brighton, so there are very few unfit residents.
Hove
Known as 'The Better Half' or 'Hove, Actually', this Regency housing estate is actually more cramped than locals would have you imagine. With a thriving café and restaurant scene, it's proving popular for those seeking quiet and refinement.
Kemptown
George Street named after the Regency housing development which dominates its easterly edge, this area is popularly dubbed 'Brighton's Gay Village'. In reality, it's no more liberal than the rest of Brighton & Hove. It hosts some of the best restaurants, bars and cafes in the city, some of them unsurprisingly catering for the LGBT+ market. This makes the area one of the liveliest in town. There's always something happening if you look hard enough.
The Lanes
Bordered by Old Steine and West St, this covers everything below North St until you fall into the sea. The oldest part of Brighton, this unruly collection of cottages and narrow streets is a mecca for shopping, partying and simply hanging around. It can be insanely busy during summer months, as coach loads of tourists disgorge their contents to obstruct thoroughfares en-masse.
Lewes Road
With Falmer Campus and Sussex Uni at one end, enjoying great transport links, it's student-heavy down this atrial road. The knock-on effect of gentrification around London Road mean many families and young people are settling here. If you need a takeaway or late night store, then welcome to the Promised Land!
The Level
Formerly the domain of 'Team Booze', the community has taken back this patch of land in the centre of town. Now sporting a hi-spec skatepark and extensive kid's playground, it's become the pride of the city. Attracting on average two festivals every year, it's a popular spot for locals to relax and play.
London Road
Regeneration and investment have attracted great restaurants and pubs, meaning it's now challenging for the status of Brighton's high street. There's also a terrific Open Market, a range of quality pubs, the offices of a rather good local culture guide and Gerry Rafferty wrote a top-selling song about one of the side streets.
Moulsecoomb
Originally built as a huge sprawl of social housing made up of several smaller estates, this area's shabby reputation is decidedly undeserved. Now enjoying a strong sense of community, it bore the opening of a co-op pub.
Seafront
The seafront is an integral part of city culture. Away from the centre's hustle and bustle, you'll find locals relaxing with a pint and barbecue on most fine evenings. It really is an unbeatable way to watch the sunset.
Seven Dials and Furze Hill
It's a linchpin for any direction in the city – maybe the true centre of Brighton and Hove. A densely populated area with some terrific pubs and independent shops.