Footloose and fancy free
17th August 2021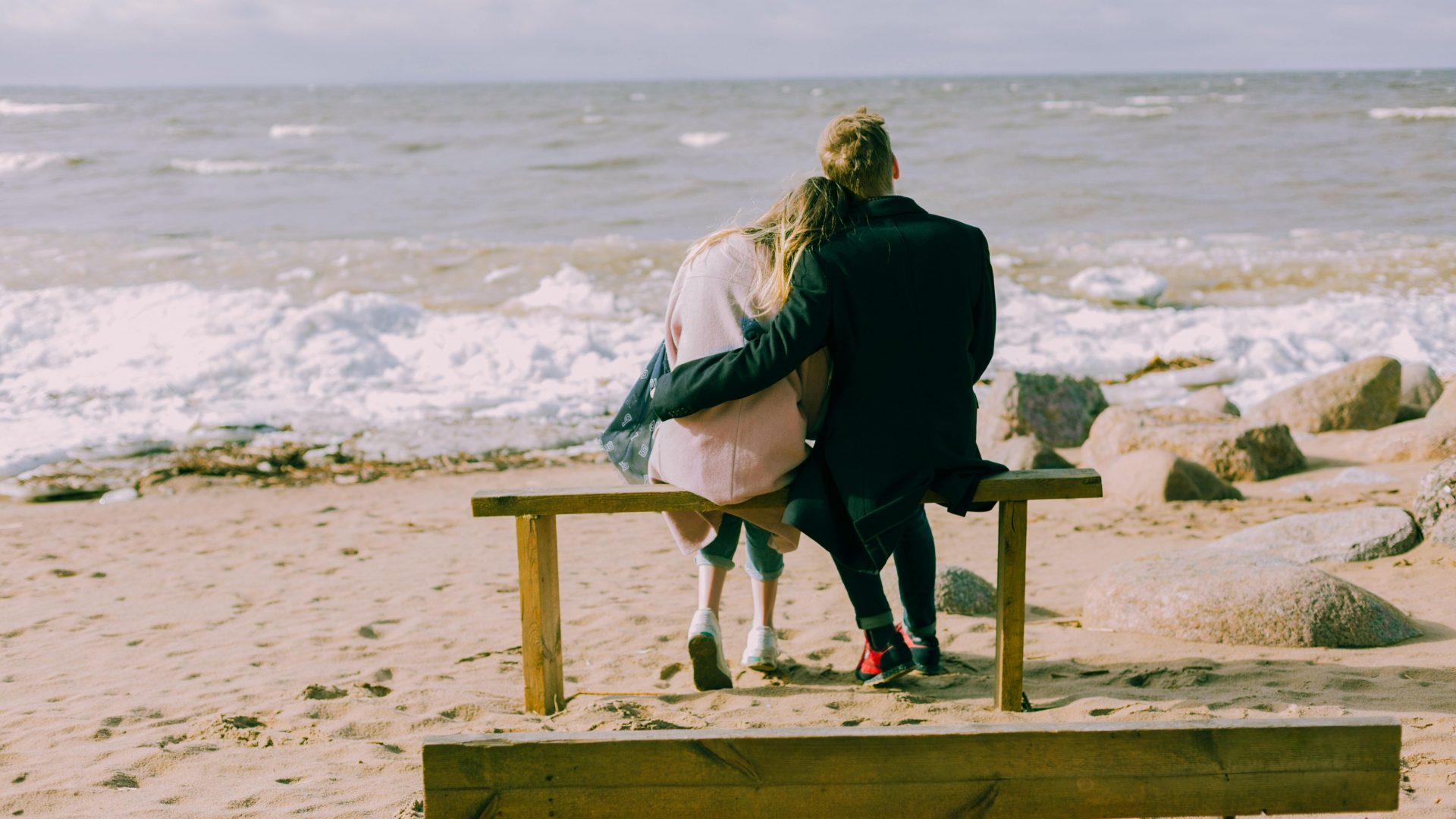 Nearly 1.5 million people changed region in the UK even before the pandemic.
Since the pandemic housing market demand has increased significantly, with people making lifestyle decisions, balancing distance to work, family and hobbies.
Proportionally Scotland, Wales and the South West witnessed the most significant increases in their resident population due to internal migration in the year to June 2020.
With annual house price growth reaching 13.4% in June (Nationwide), all regions are experiencing upward pressure on house prices.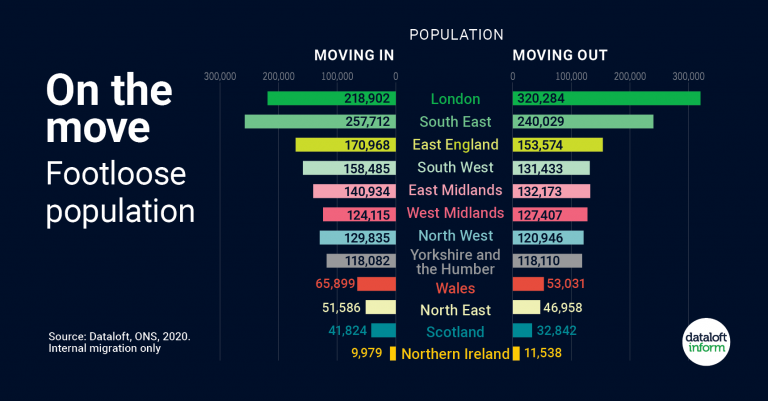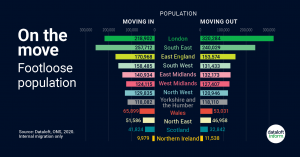 Over half of home buyers aged up to 34 expect to move again within a decade, 18% only expecting to be in their next home for 5 years of less.
While younger buyers expect to move quite quickly, 44% of those aged 55-64 and 35% of those aged 65+ expect to be in their new home for over 20 years.
In 2019/20, those with a mortgage spent an average of 10 years in their home. This compares to 23.8 years for owner-occupiers who own their property outright (English Housing Survey)