Housing demand
17th August 2021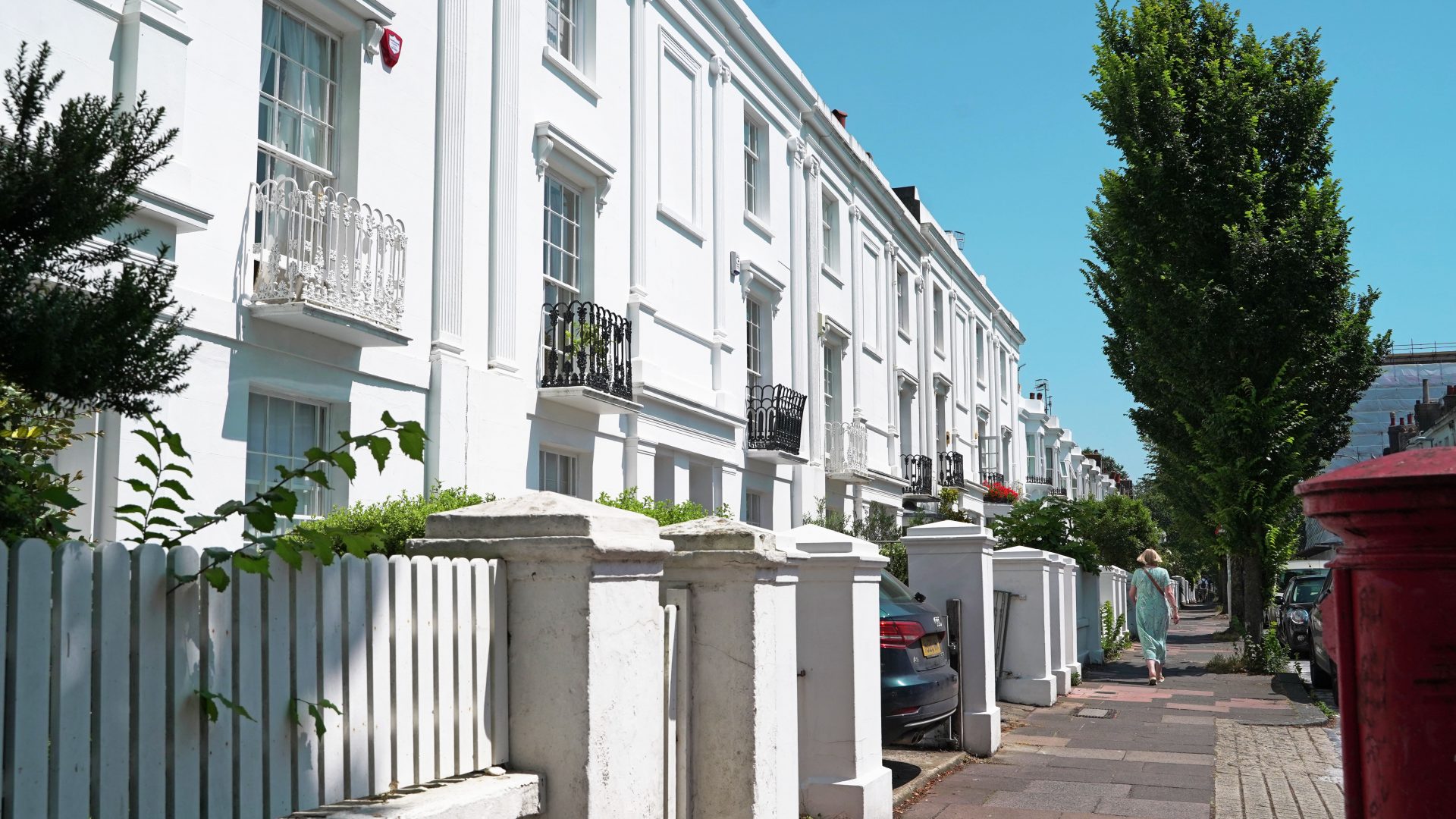 The Dataloft Demand Index shows housing demand is currently 22% higher than a year ago, as housing market momentum continues to be buoyant.
Demand fell 7% following the SDLT and Land Transaction Tax deadline on 30th June, but remains higher than a year ago. Buyers in England are still able to make a saving until 30th September.
This change is reflected in mortgage approvals, which dipped 6.5% year-on-year in June but remain 20% higher than the long-term June average (Bank of England).
Asking prices have reached record highs across all regions of the UK (Rightmove) and price growth remains strong as demand continues to outpace supply.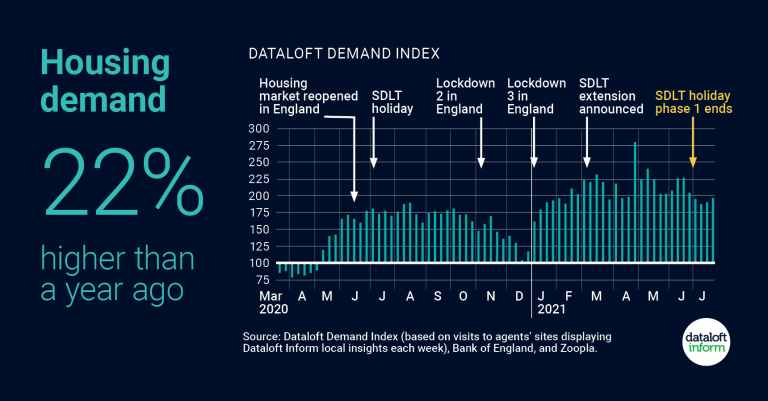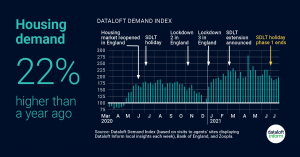 81,338 mortgages were approved in June 2021, 21% above the 2014 to 2019 June average.
Despite house prices increasing to an all-time high, mortgage payments haven't followed suit. Mortgage rates are close to an all-time low, so affordability has remained in line with the long-term average.
First-time buyer lending is up 25% on last year (Zoopla), thanks to low mortgage rates and increased availability of high LTV mortgage products.
With many searching for larger properties and more space, the number of properties available for first-time buyers has remained steady, average asking prices in this market up just 3.4% year-on-year (Rightmove)
Source: Dataloft Demand Index, Bank of England, Rightmove