How to secure your full tenancy deposit refund
24th August 2023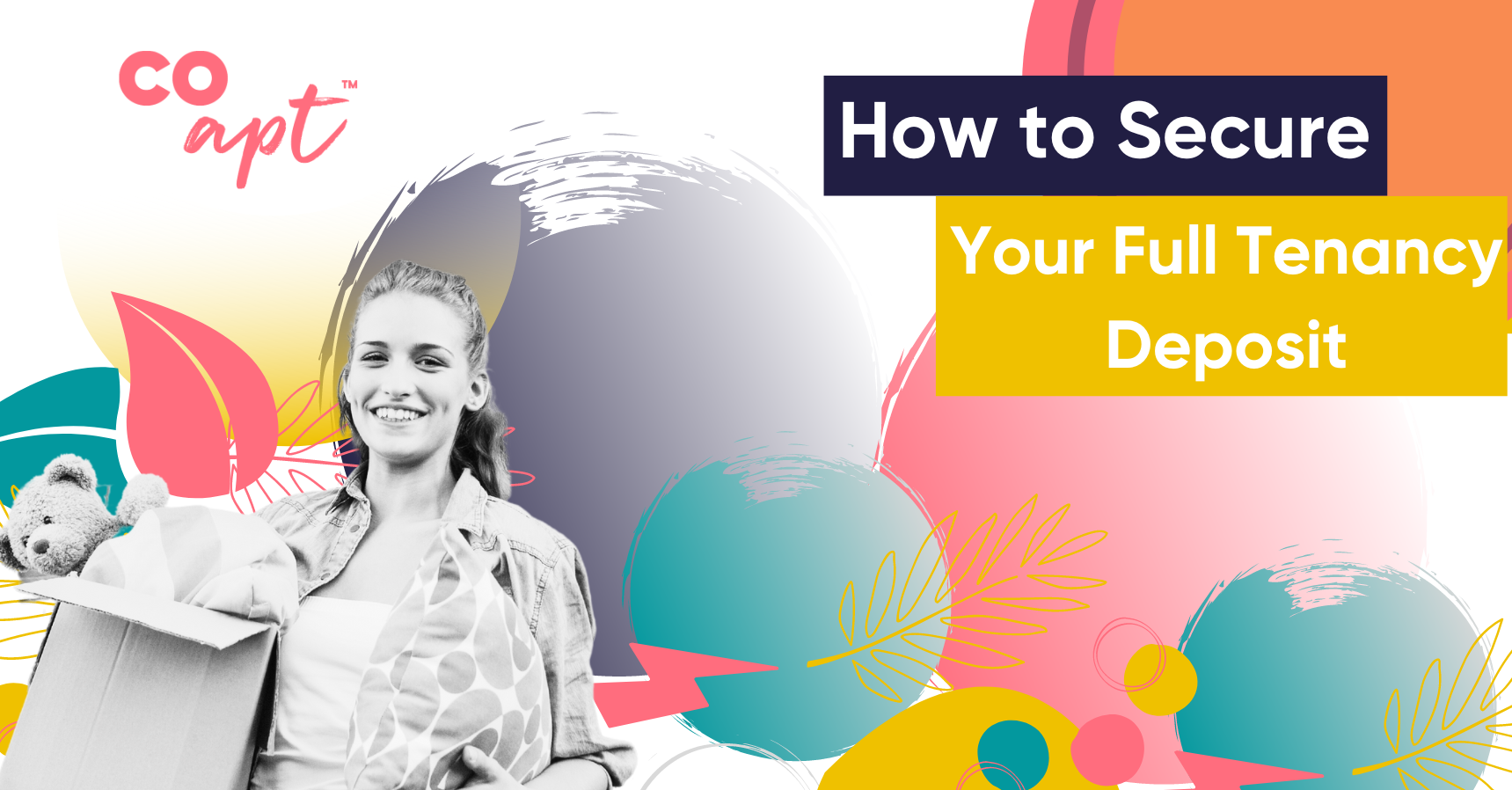 Navigating deposits can be a bit of a puzzle, but fear not! It doesn't mean you can't enjoy your living space to the fullest. Remember, your student accommodation is your home, and there's plenty of room for both responsible living and fun times.
We've compiled a set of straightforward steps you can follow at each stage of your tenancy to ensure that you can enjoy your student digs with your full deposit back in your pocket.
Before Moving In:
Give your tenancy agreement a read. Yes, it might seem a obvious, but an hour of reading could potentially save your deposit. If you're unsure, seek guidance from your agent as they will be more than happy to go over any concerns you have.

Make sure your student deposit is safeguarded by an authorized deposit protection scheme. If you're renting through an agent, rest assured that your deposit is protected through an accredited scheme. Here at Coapt, all deposits are protected by My Deposits. 

When moving in, go through the property's inventory. Any disparities between the written inventory and the actual condition of the property should be communicated to your landlord or agent. 

Capture the state of key items in photographs—walls, carpets, appliances, and all. Focus on existing damages, stains, and marks. Don't forget to date the photos!
During Your Stay:
Maintain a good relationship with your landlord or agent. A good rapport can work in your favor during any hiccups.

Keep your living space reasonably neat. Create a fair cleaning schedule with your housemates as soon as you move in.

Don't use blutack on your walls! 

Promptly report property issues, accompanied by photographic evidence.

Stay on top of rent and bills. Budgeting is a valuable skill that any student needs when renting for the first time!
When Moving Out:
Coordinate move-out dates with your housemates for a collective cleaning effort.

Dive into cleaning mode, ensuring everything is as pristine as when you moved in.

Dispose of any items not present when you arrived.

Take photographs of the spotless property, including utility meter readings.

Remember to leave all your keys in the property to avoid unnecessary charges for missing keys!

Cancel your standing orders to avoid overpaying your rent

Read Coapt's FAQ's pages on moving out and deposit returns
Remember, the key to a smooth deposit return is proactive communication and cooperation. Have any deposit-related questions? Drop us an email at belong@coapt.co.uk or call us on 01273 645 797 – we would be more than happy to help.