Jump in buyer demand
30th January 2023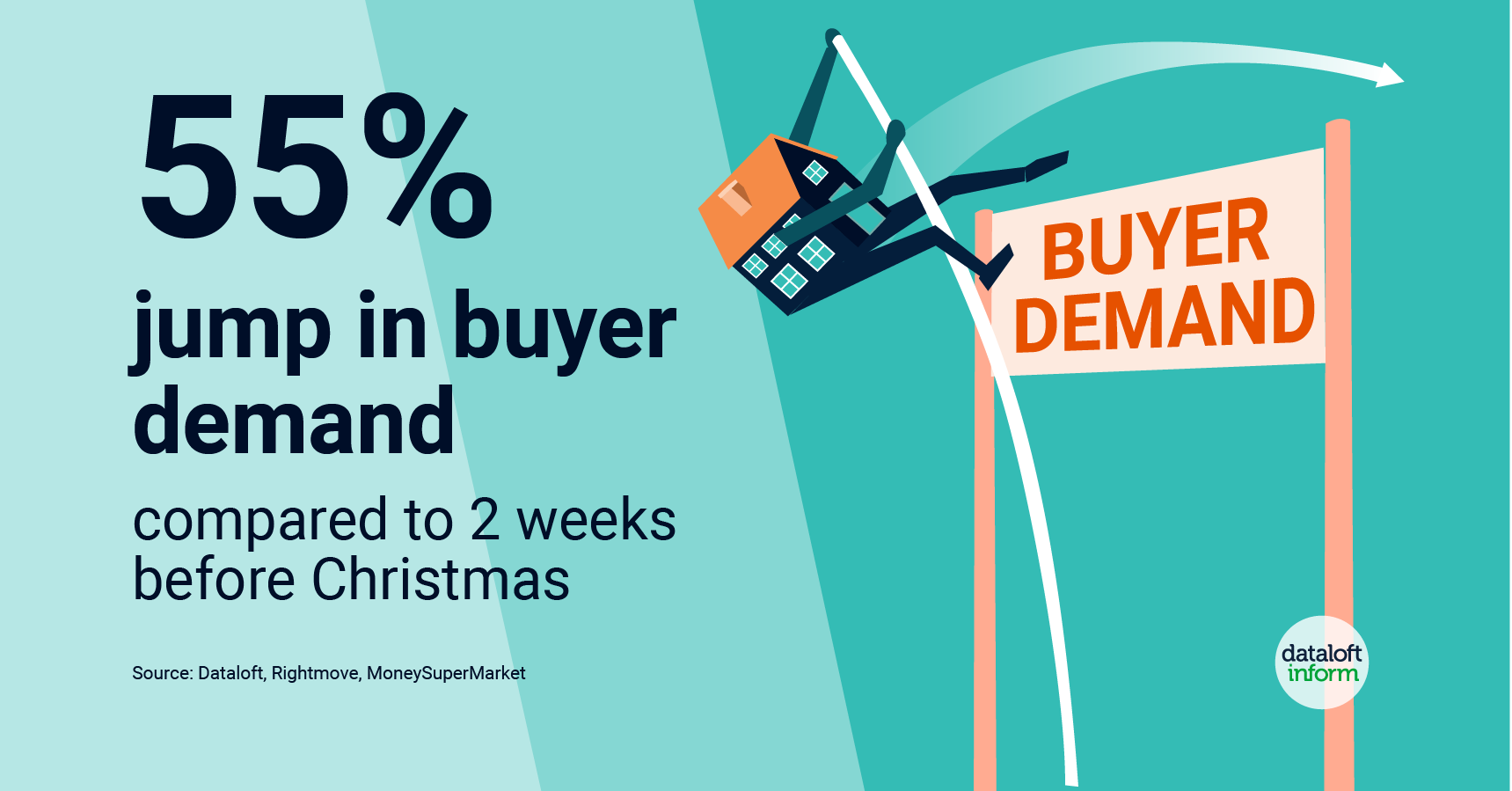 Following two months of falls, average new seller asking prices rose by 0.9% in January 2023. This is the largest rise in prices at this time of year since 2020 and is indicative of sellers testing the market.
Rightmove are also reporting other signs of positivity in the market, although they acknowledge that it is early days. The week to 16th January 2023 has been the busiest for valuations since August 2022.
Notably, buyer demand is up by 4% compared to the same period in 2019 and 55% compared to the two weeks before Christmas. This is the biggest new year bounce since 2016.
Mortgage rates also continue to fall as interest rates soften, with some deals for first-time buyers now below 5%. It is a trend which is expected to continue and should encourage this segment of the market to become more active.Source: Dataloft, Rightmove, MoneySuperMarket