Mortgage approvals: a year in review
4th September 2023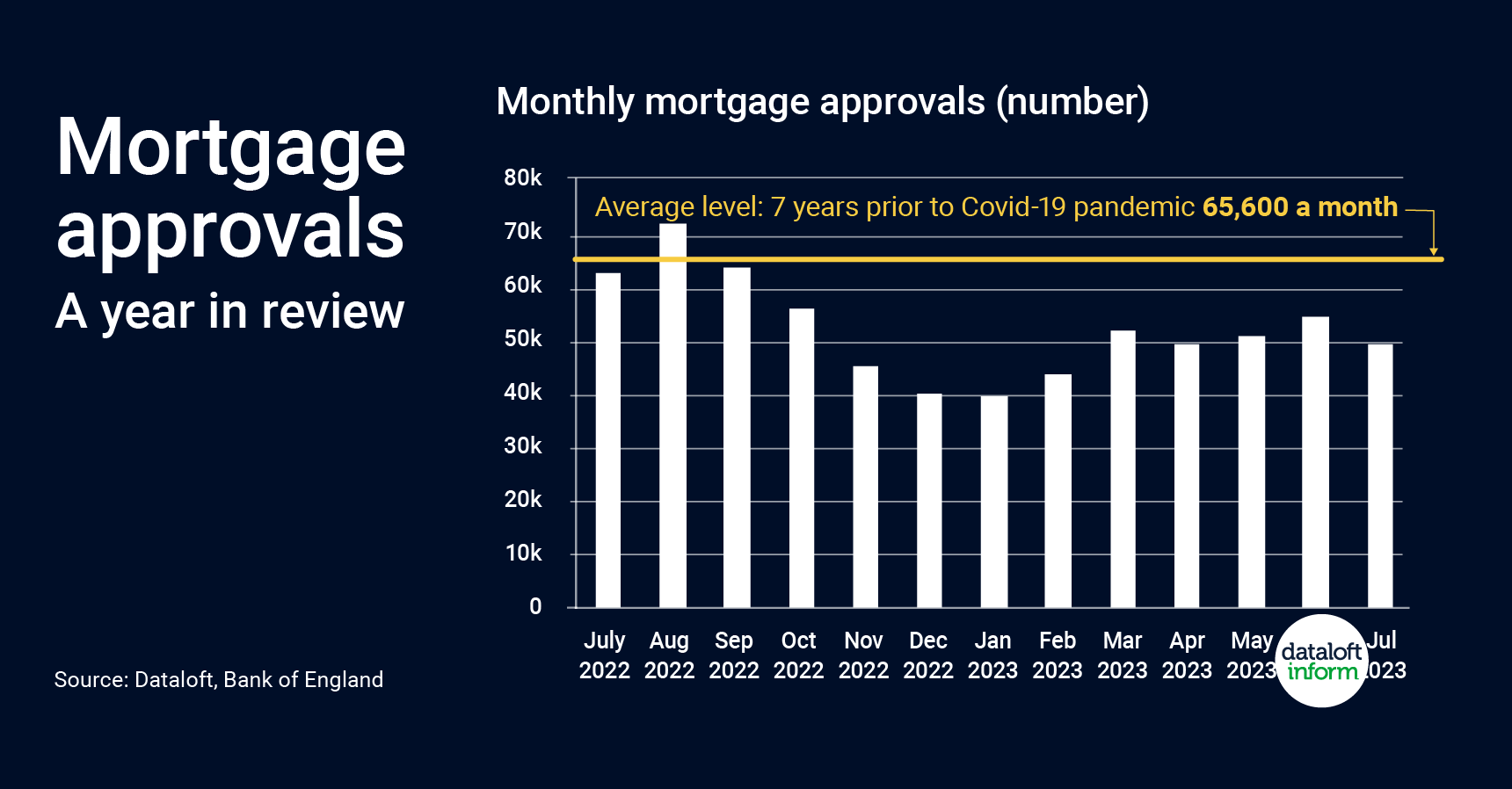 Mortgage approvals lead trends in residential sales activity by around 3 months. As such, mortgage approvals will be a key leading indicator to monitor for more signs of market activity over coming months.
The number of approvals has risen since the beginning of 2023 but remains below usual levels. In the year to end July, approvals averaged 51,600 a month. This is 21% below levels recorded in the 7 years prior to the Covid pandemic.
Whilst inflationary pressures certainly persist, recent inflation data has been encouraging. Interest rates are forecast to peak this year and start falling in 2024. Any pick-up in market activity will show first in mortgage approvals.
Mortgage approvals were at their lowest in December 2022 and January 2023. In part a seasonal impact but largely a reaction to inflation and interest rate uncertainty.
Source #Dataloft, Bank of England