Over 1 million more households than in the Census 2011
27th February 2023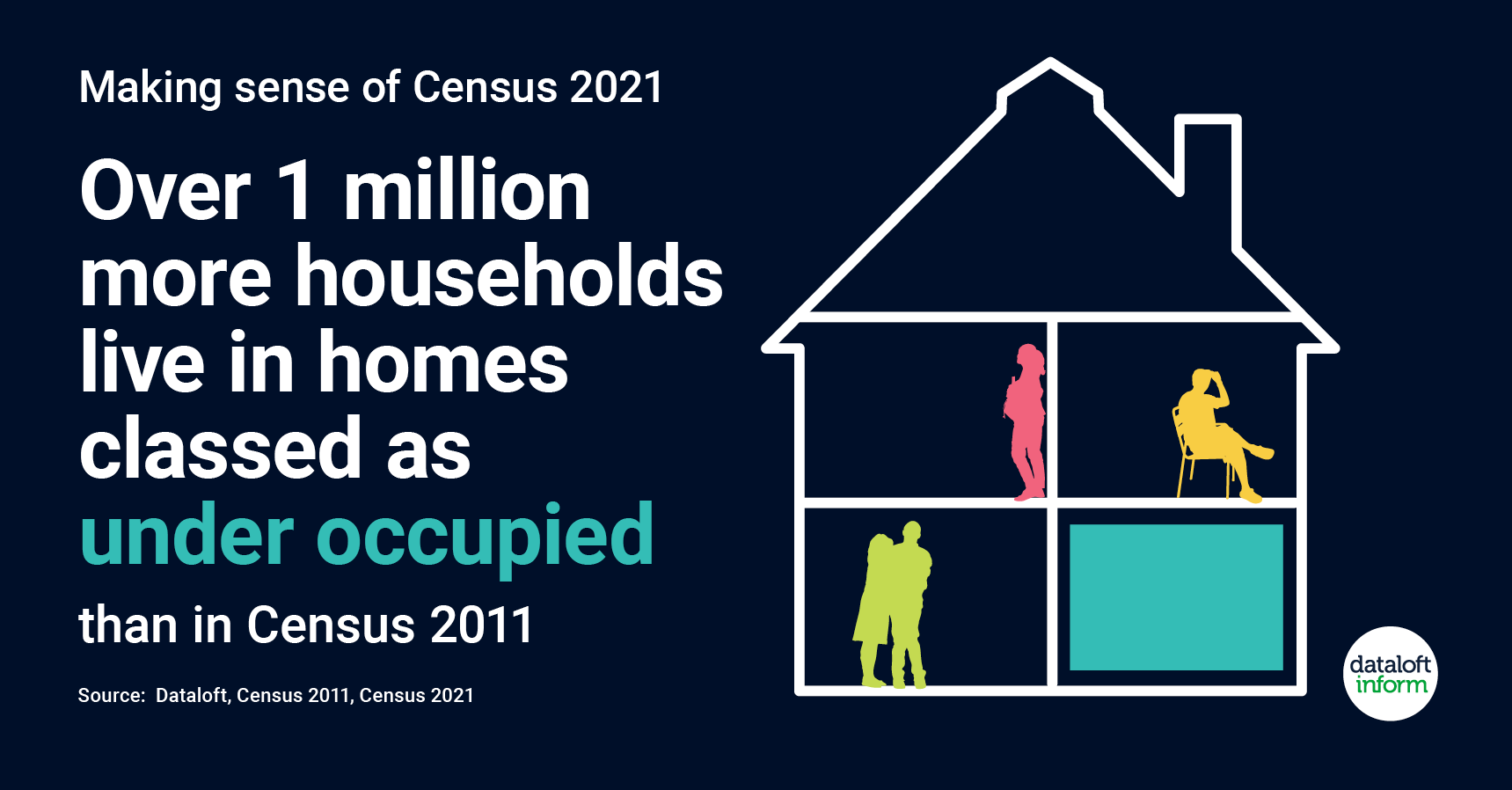 The 2021 census reports that just over 1 million more households live in accommodation classed as being under occupied than in 2011. This is 69% of households.
An under-occupied household is classed as a household with more bedrooms than required. Conversely, the number of over-occupied households has fallen by just over 8,000 since 2011.
Under-occupied homes provide householders with opportunities to downsize, expand their family or use a bedroom space in a different way.
With increased working from home, many people are choosing to live in properties larger than their needs to allow for home offices, studios and extra areas to relax in. Whatever the use, these extra rooms allow for greater choice and flexibility in the future. Source: Dataloft, Census 2011, Census 2021