Rental market expected outperform sales market over next 5 years
11th January 2023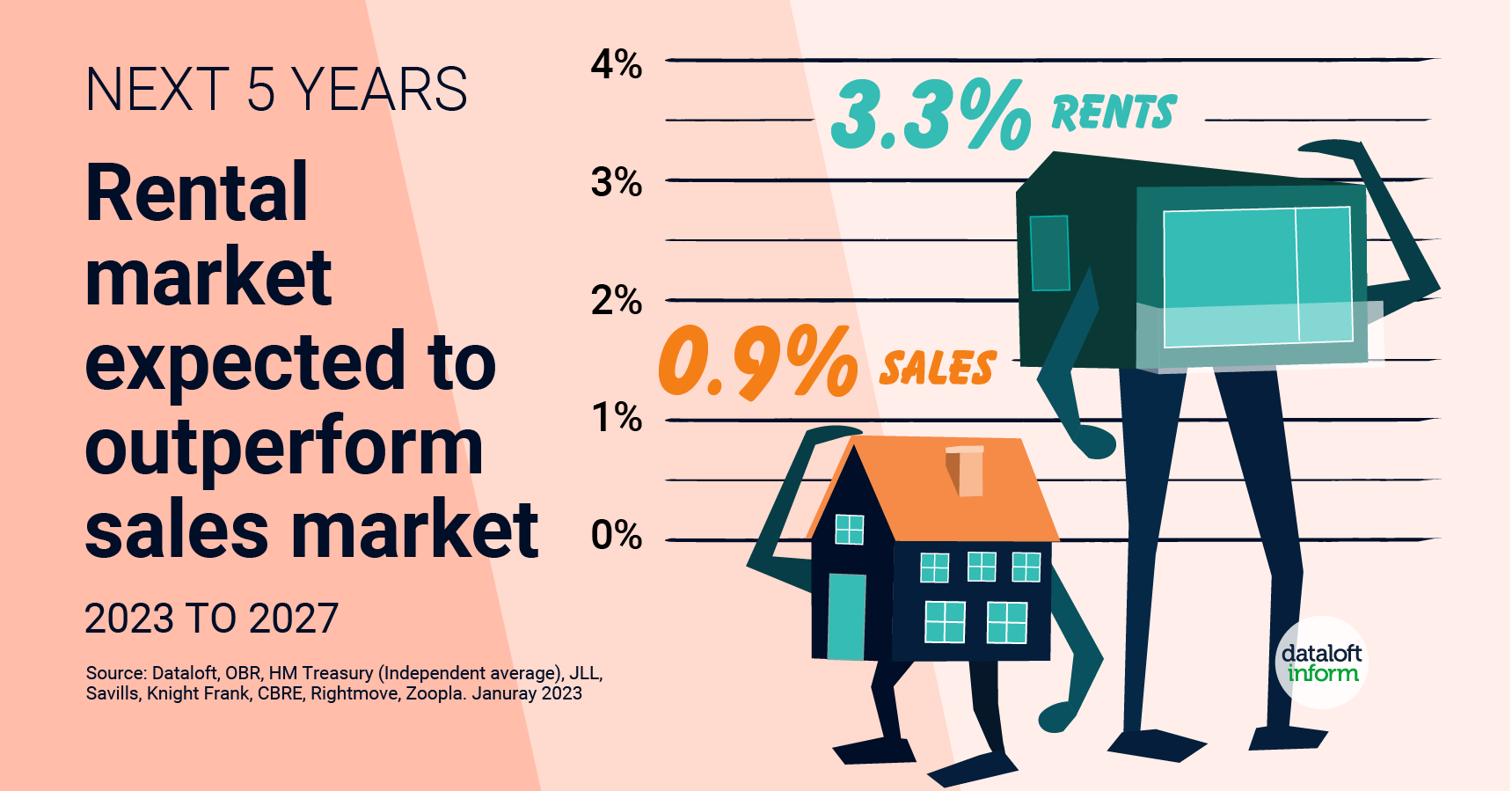 An average of economists and housing market commentator forecasts over the next 5 years expect the rental market to outperform the sales market, at 3.3% compared to 0.9% per year.
The sales market could see a fall in average prices of homes by -7% by the end of 2024. At worst, a fall of 10%, which is being forecast by some, will only take prices back to the summer of 2021. But growth is then expected to return and average 3.8% per year between 2025 and 2027.  A decline in the number of homes sold in 2023 is likely, taking the annual total closer to 1 million, from 1.3 million expected this year.
On a positive note, there is already evidence of improving affordability and choice in the mortgage markets and if this continues it should help to boost levels of buyer demand. Likewise, the rental market is anticipated to see its strongest rates of growth in 2023 and 2024 (4.4%) before stablising at 2.5% per year for the three-year period 2025 to 2027.
Housing markets that are less reliant on mortgage finance could record higher than average levels of growth. Improvements to the cost of borrowing may also result in a boost in demand in the sales market.
Source: Dataloft, OBR, HM Treasury (Independent average), JLL, Savills, Knight Frank, CBRE, Rightmove, Zoopla