Rental Price Growth
6th April 2023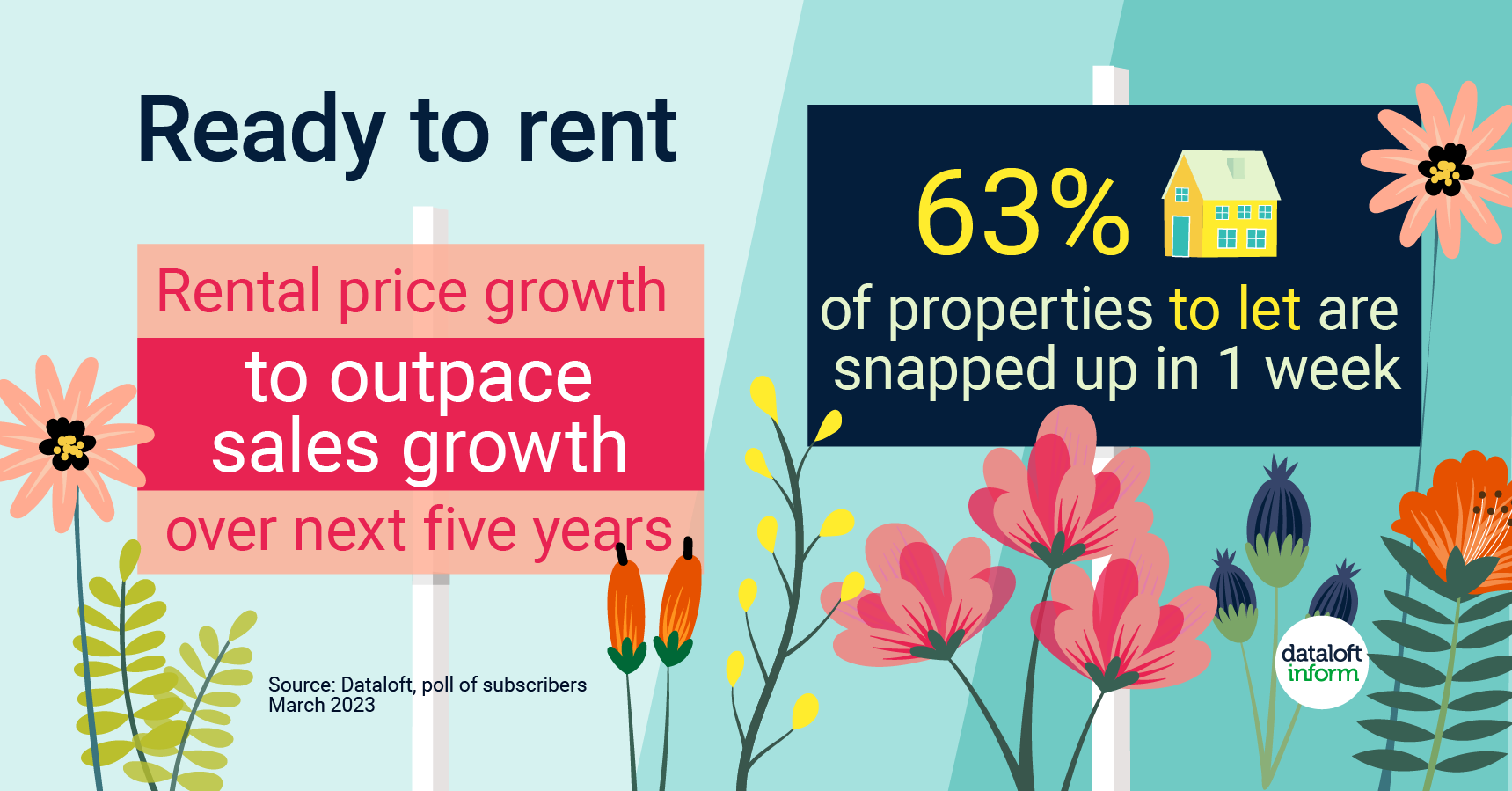 Over 60% of properties placed on the rental market are being snapped up by renters within a week of being listed, one in six letting within 3 days, according to the latest Dataloft poll of subscribers. Less than 3% of properties are currently on the market for more than 2 weeks.
Email (65%), phone (22%) and WhatsApp (12%) are the preferred ways renters wish to be contacted by agents if there is a new property on the market that meets their requirements.
Rental price growth is anticipated to outpace sales price growth in the UK market over the next five years.
There are several factors that are expected to contribute to rental price growth outpacing sales price growth in the UK market over the next five years:
Supply and demand: The demand for rental properties in the UK is expected to remain strong due to factors such as population growth and changing attitudes towards homeownership. At the same time, the supply of rental properties is limited, especially in areas of high demand such as major cities, which will push rental prices up and make them less accessible.
Affordability: Many people in the UK find it increasingly difficult to afford to buy a property, due to factors such as rising house prices and stricter lending criteria. This means that more people will be forced to rent, which will further increase demand and rental prices.
Economic uncertainty: The UK is facing a period of economic uncertainty and in turn contributes to a lack of confidence amongnst buyers. This could lead to more people choosing to rent rather than buy.
Government policy: The UK government has introduced a number of measures designed to curb the growth of the housing market, such as stricter lending criteria and the introduction of stamp duty on second homes. These measures are likely to have a greater impact on the sales market than the rental market, which could further widen the gap between rental and sales price growth.
Source: Dataloft, poll of subscribers March 2023