Securing a buyer before Christmas
11th September 2023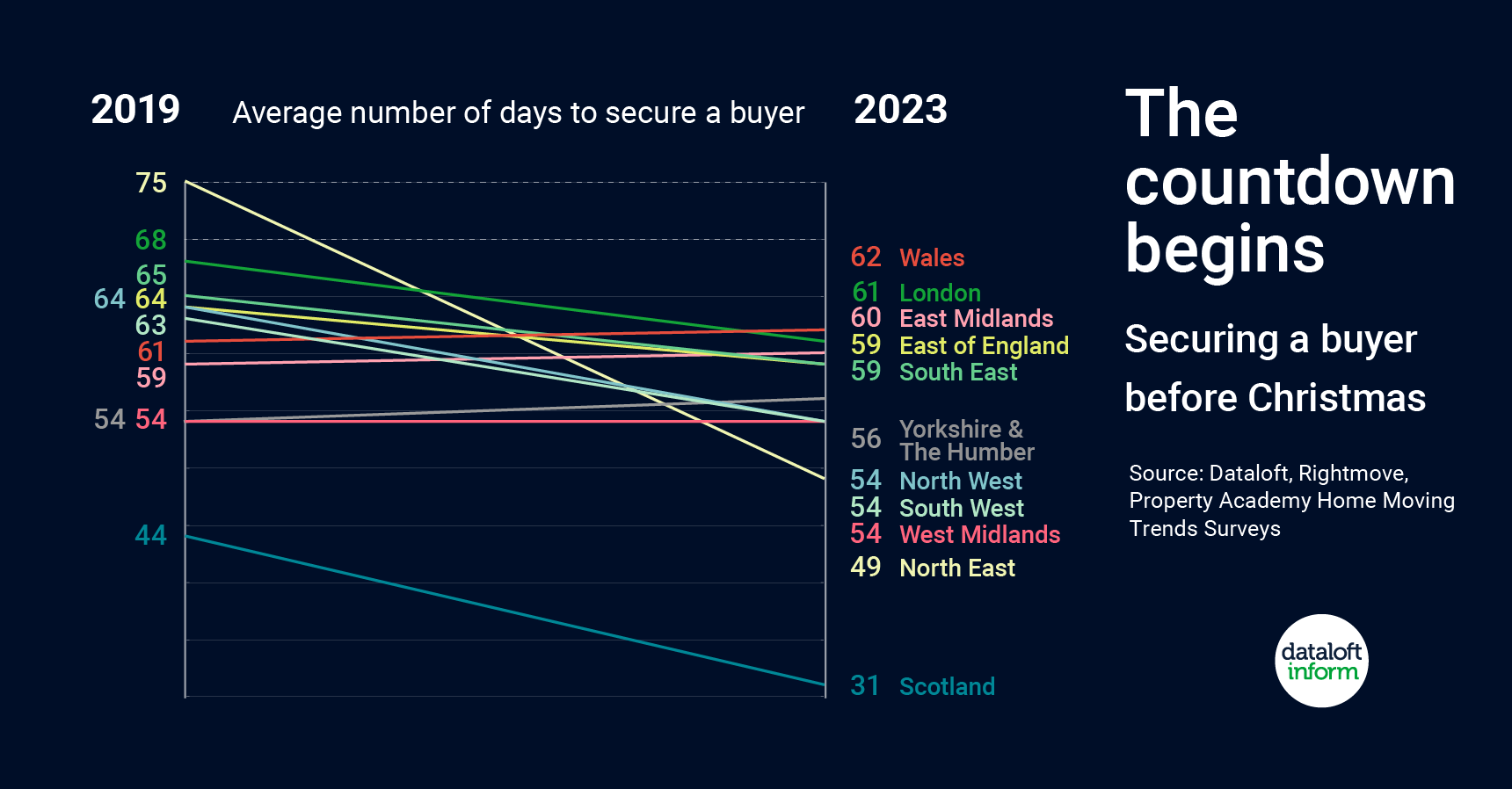 For buyers in the market now, the 'move in for Christmas' date is fast approaching.
Properties are selling quicker than pre-pandemic, with an average of 55 days to secure a buyer, down from 62 in July 2019.
However, the time taken to complete a sale has risen. In 2019 a survey of home movers found 55% sales completed within three months, this fell to 28% in 2022. Early indications from the 2023 survey suggest the proportion has remained similar to 2022.
However, with four out of five sellers thinking it should take less than three months there is still a mismatch in expectations. Source: #Dataloft, Rightmove, Property Academy Survey