The Clock Tower Sanctuary
8th February 2019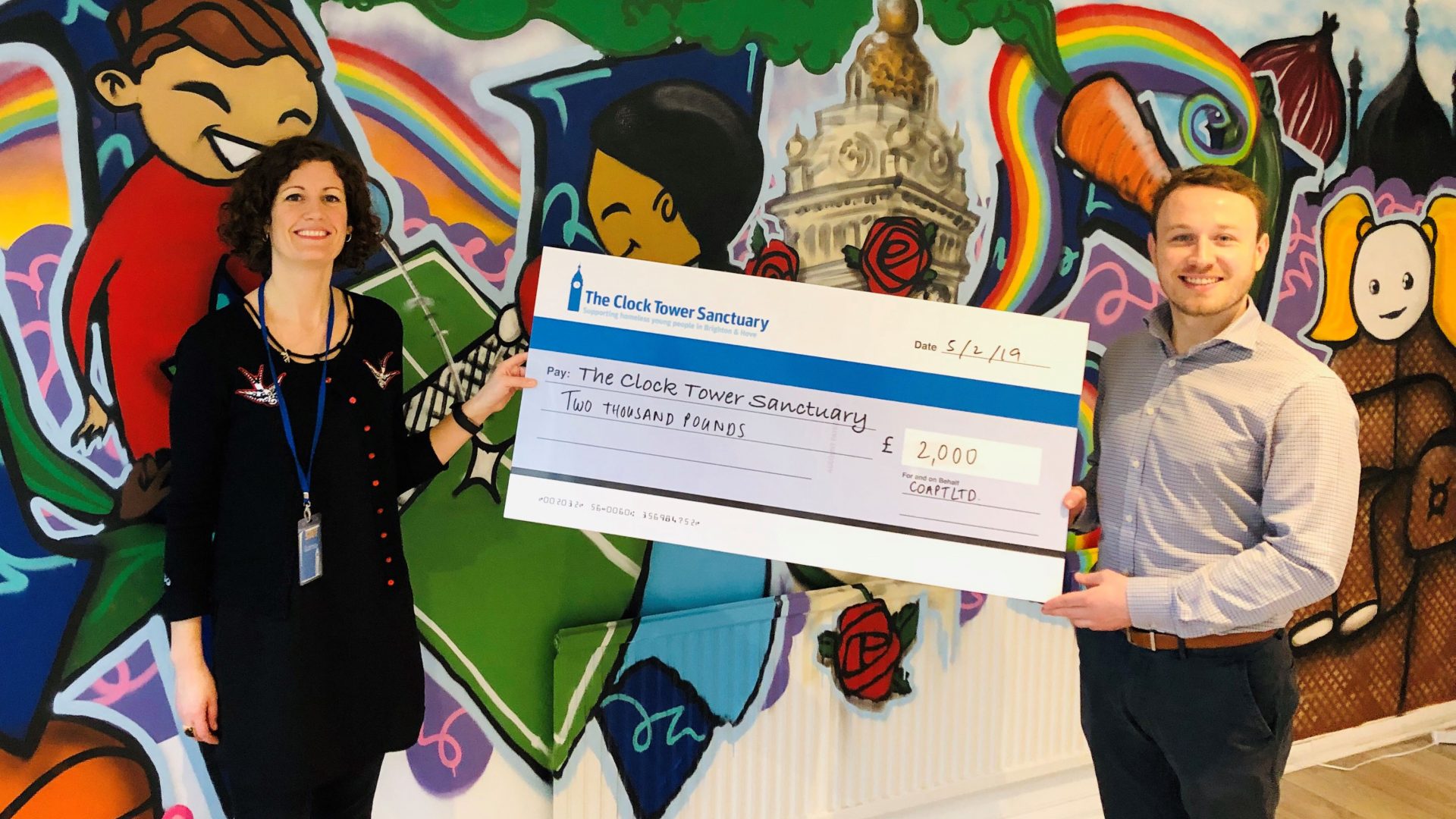 We are so proud to continually support The Clock Tower Sanctuary and all the inspiring work they do!  On top of our fundraising activities, this year we will be donating an additional £1 for every tenancy agreement signed.
Adam was delighted to hand over £2000 for our efforts in 2018 and we are confident, with your help, we can beat that in 2019.
Brighton is a hotspot for homelessness, with reports of people travelling from else where in the country to our city. The Clock Tower Sanctuary don't help in their time of need but provide essential continual support to rehabilitate young people and transform their lives.
Click here to read more about this fantastic local charity.