The student summer migration
14th August 2023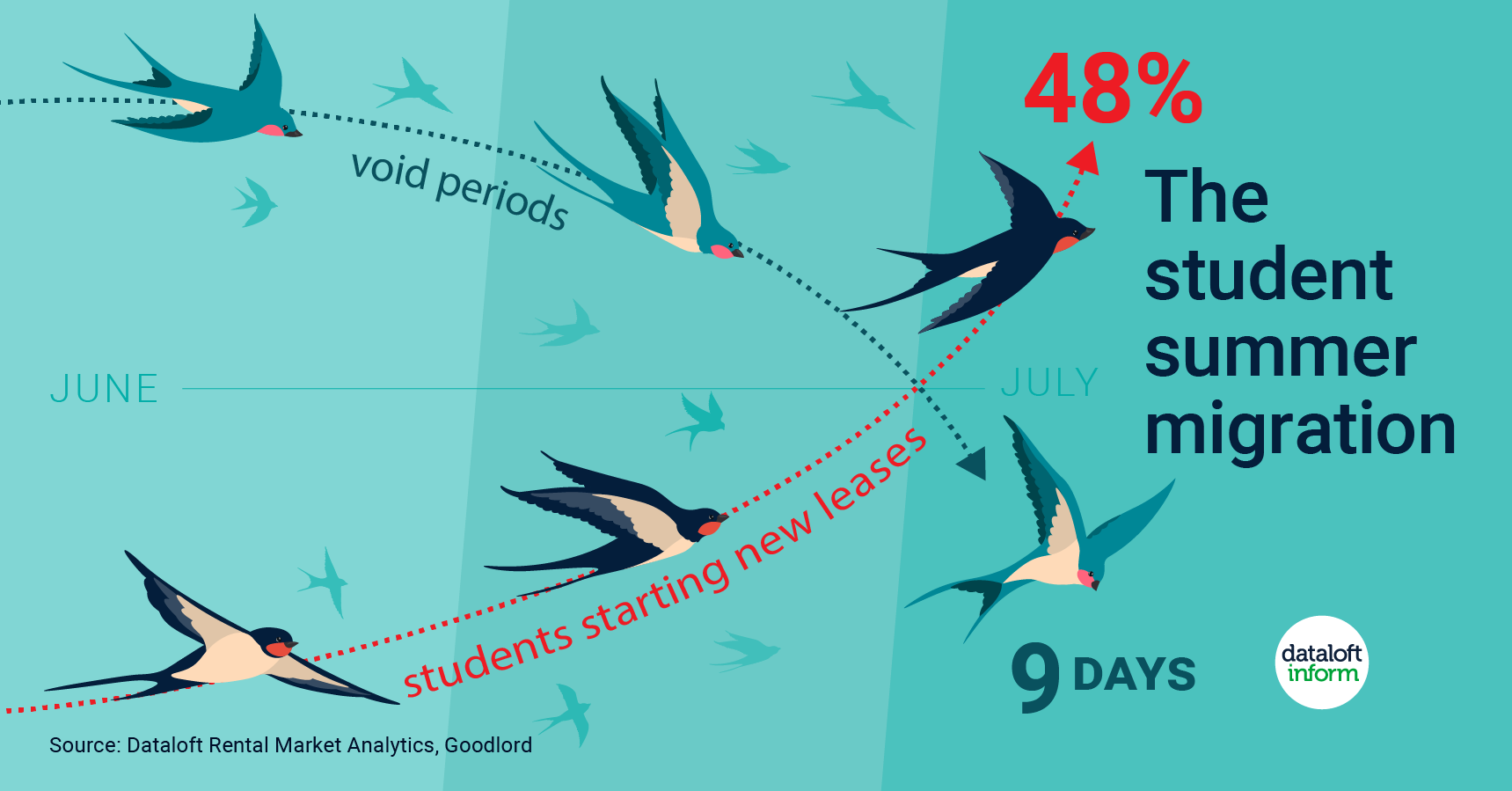 As another academic year draws to a close, the great student migration begins. The number of students starting new leases in July was 48% higher than in the previous month, increasing competition and putting more upward pressure on prices.
Average rents rose 3.8% month-on-month, in part supported by student activity as they flock to new cities.
Rents climbed in every region but one. There were significant uplifts in average rents in the South West, Scotland and the North West. Lowest rents are in the North East and, unsurprisingly the most expensive region is Greater London.
Void periods plunged to just nine days in July, down from 16 days in June. Source: #Dataloft Rental Market Analytics, Goodlord