Make your house a home
15th August 2023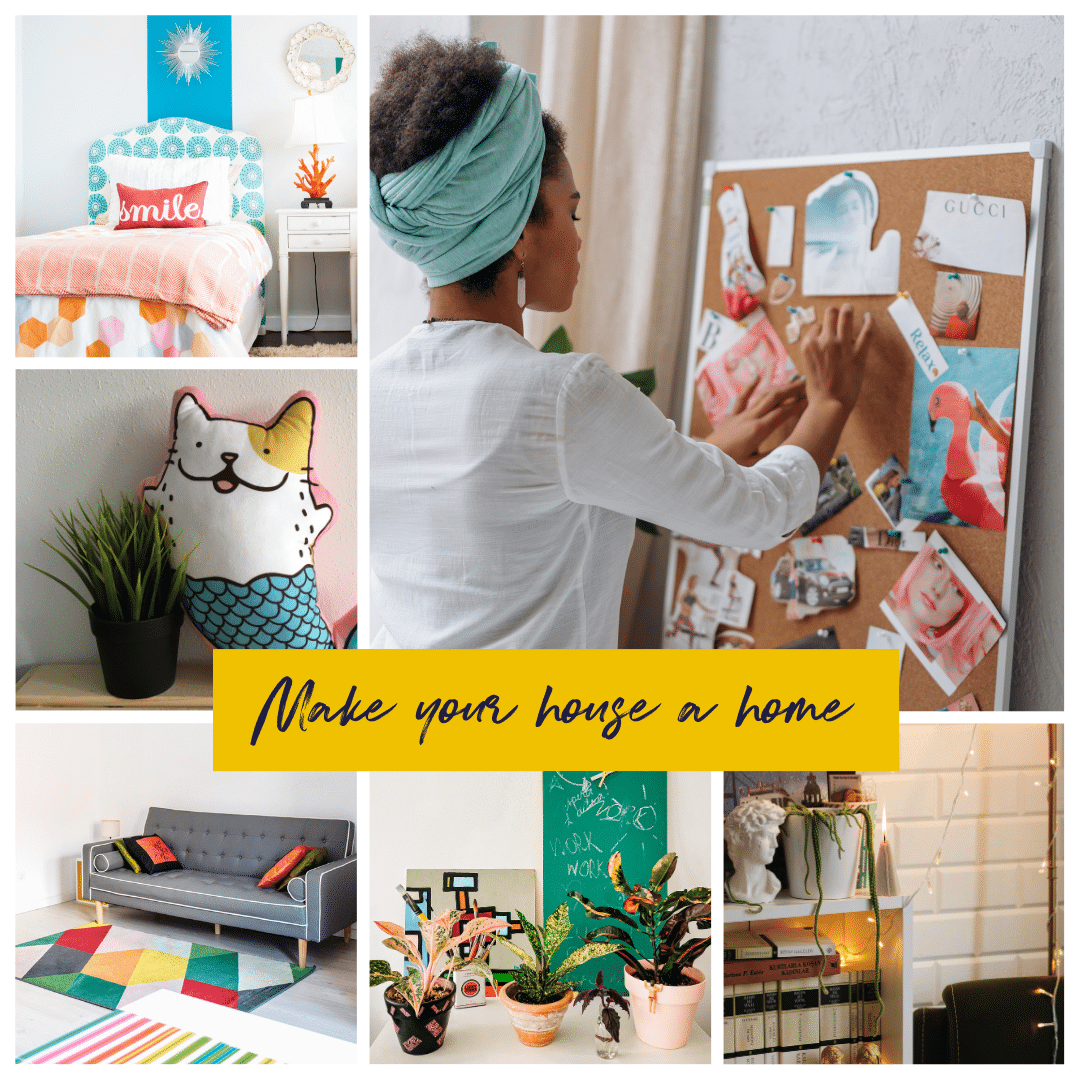 Accessorise. You can't go wrong with accessories! Cushions and blankets make areas to relax look more inviting. Most rental properties are painted with neutral colours, so accessorise with a pop of colour, or go colour crazy, it will make the space feel more individual to you and will reflect your own personal style.
Don't forget about rugs, go wild with print and colour. Not only are they nice and cosy on your feet, but they can provide added protection for the carpet, meaning your less likely to have spills and stains that you might need to address at the end of your tenancy.
Display your memories, personalising your space is important, but be careful not to cause damage. Blu tac from photos is one of the most common deposit deductions at the end of a tenancy as it can cause damage to walls and leave greasy marks that can seep through even after being repainted. There are plenty of options that cause limited damage to the wall and is easy to make good before you move out. Peg photos on strings, or use magnetic or cork boards to display your memories from home, nights out and your favourite places.
Did you know plants can increase productivity, concentration and creativity, can reduce stress and fatigue, among other proven health benefits, so why not have a plant or two? Be careful to chose something that doesn't need lots of looking after.. dead plants can have the opposite effect and make your home look neglected.
Lighting can add a feeling of warmth and hugge to a room, so don't be scared to splash out on a lamp or two. Second hand shops and flea markets in Brighton are a great place to find something a little unusual. We love Snoopers Paradise on Kensington Gardens, Brighton Flea market in Kemptown, British Heart Foundation on London Road, or having a wander around the car boot sales at the Brighton Marina or Brighton Race Course at the weekend!