Wages continue to outstrip inflation
4th March 2020
The latest data from the ONS (Office for National Statistics) indicates that at 3.2% wage growth continues to outpace inflation, positive news for household finances.
Average weekly pay (excluding bonuses) reached £512 in the three months to December. Adjusting for inflation (1.3%), this is the highest level since March 2008, pre the global economic crisis.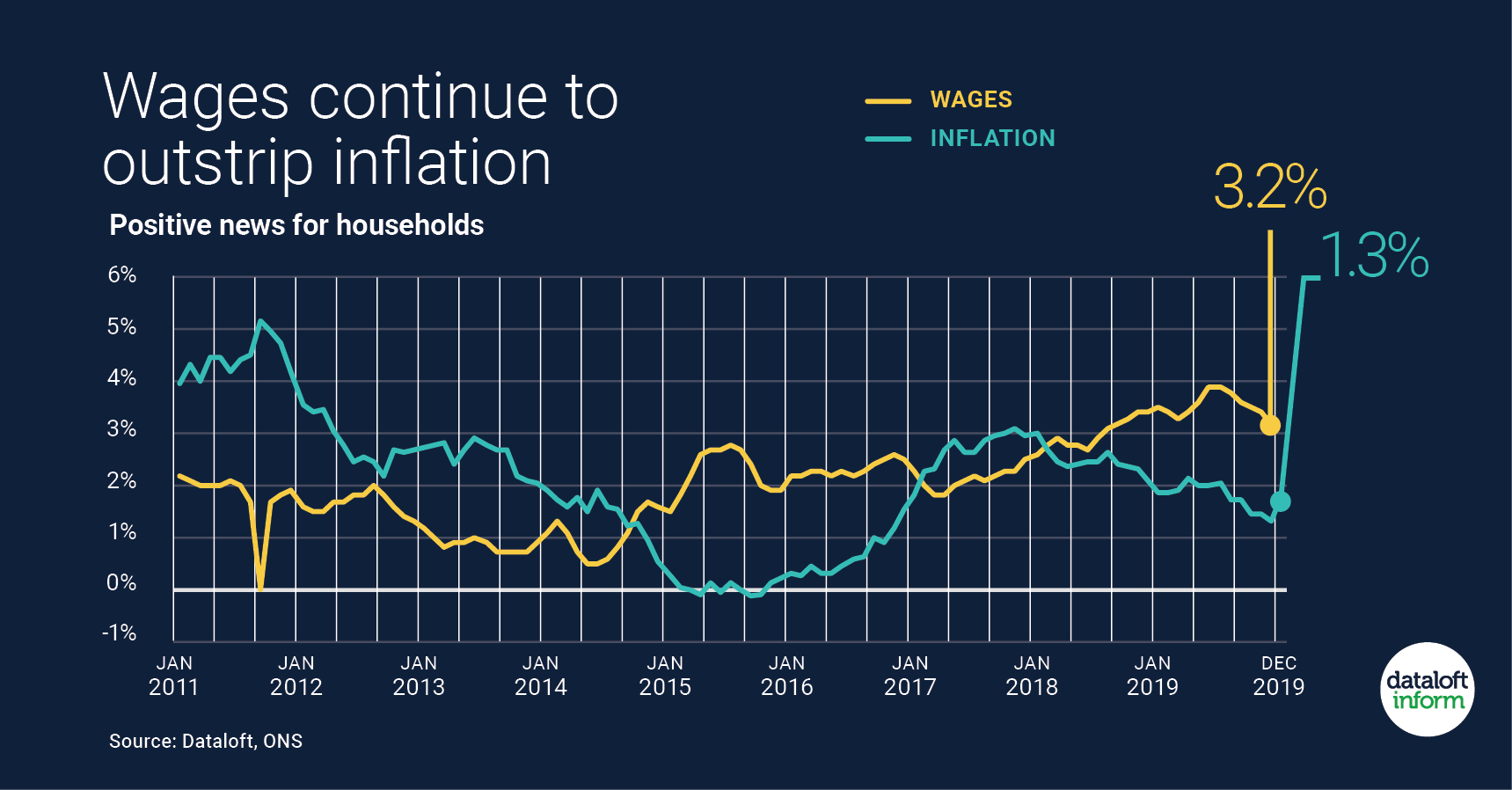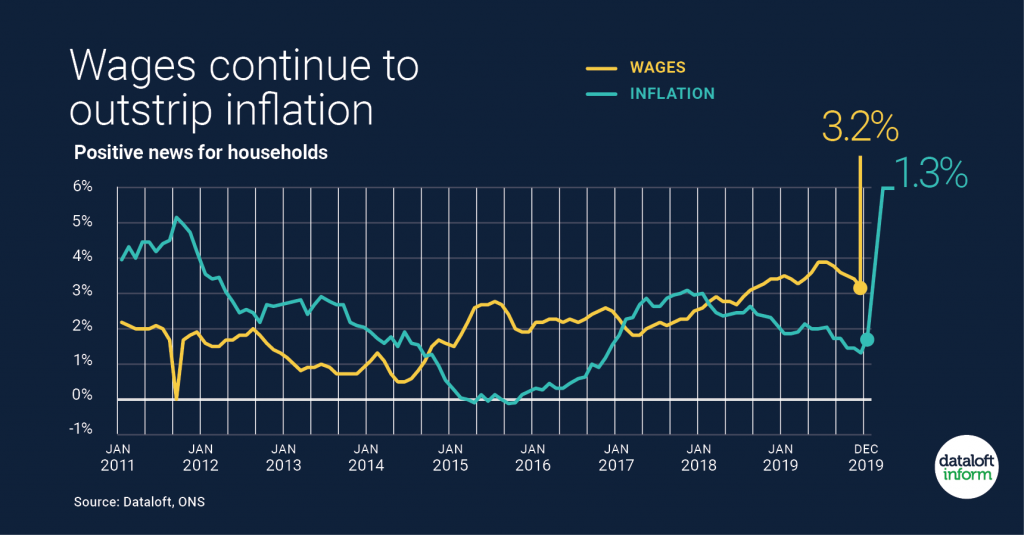 Although inflation has risen to a six-month high in January of 1.8%, this is still below the Bank of England's 2% target and below current wage growth. The latest inflation figure mean it is likely interest rates will be kept at 0.75%.
The rise in inflation is mainly due to the higher cost at the fuel pump, growth in house prices and the impact of no change in energy prices compared to a fall last year following the introduction of the energy price cap.