Webinar: Navigating the new EPC regulations for landlords
16th August 2023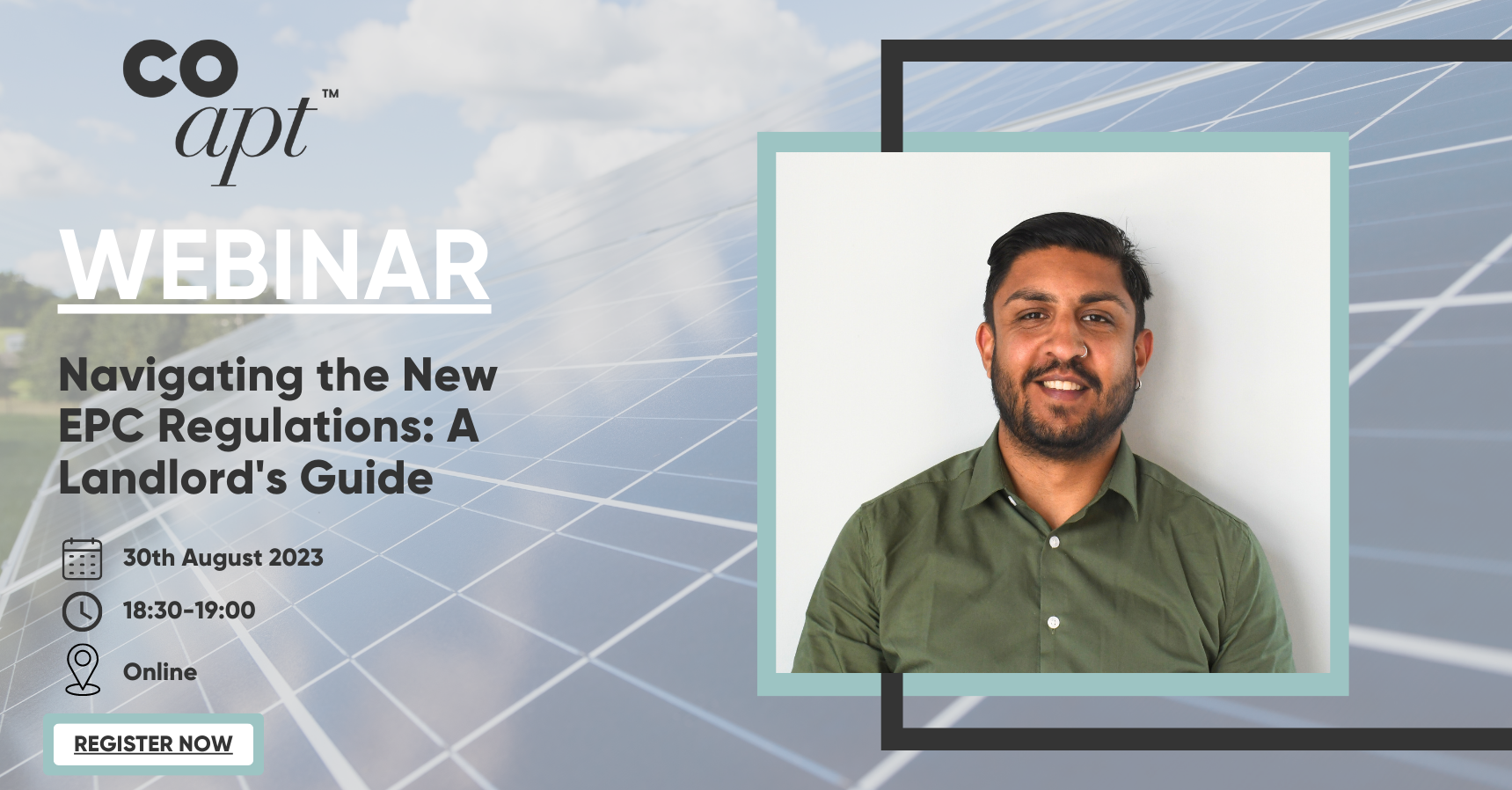 Are you aware of the upcoming changes to EPC requirements? The government has proposed a significant alteration that will impact all rental properties across the UK. By 2028, every rental property will be required to achieve an EPC rating of 'C' or above. 
We understand the importance of staying ahead of regulatory adjustments, especially when it comes to safeguarding your property investments. Failing to comply with the new EPC rating requirement could result in substantial penalties, which will be raised from £5,000 to £30,000 starting in 2028. It's evident that the time to act is now.
Join us live on Wednesday 30th August at 18:30 to gain a comprehensive understanding of how these impending changes will directly affect your property investments. Our expert speaker will not only breakdown the regulations but also shed light on the various grants and schemes available to landlords, ensuring you're well-equipped to enhance your properties' EPC ratings and stay compliant.
Can't make it to the live webinar? No worries. We're dedicated to ensuring you have access to essential information. We will be sending out a recording of the webinar alongside a resource pack filled with tools, guides, and pertinent information to guide you through the transitional phase.
We also encourage you to read our recent article regarding the upcoming EPC changes here. 
Don't miss out on this opportunity to stay informed and proactive. Secure your spot for the live webinar by registering here.