Autumn Statement- an overview
8th December 2022
In November of this year, the Chancellor, Jeremey Hunt, pledged to face the economic storm, as he announced widespread spending cuts and tax rises to tackle inflation and escalating mortgage costs. He announced an estimated £30 billion in spending cuts and £24 billion in tax rises as the government commits to stabilising the economy and bring down inflation.
In the short term GDP is likely to shrink by 1.4% in 2023 but then, due to the new measures being taken, is expected to grow by 9% by the end of 2027. The expected 9% increase in house prices this year is likely to be countered by a fall over the course of 2023-24 but price growth is set to resume in 2025.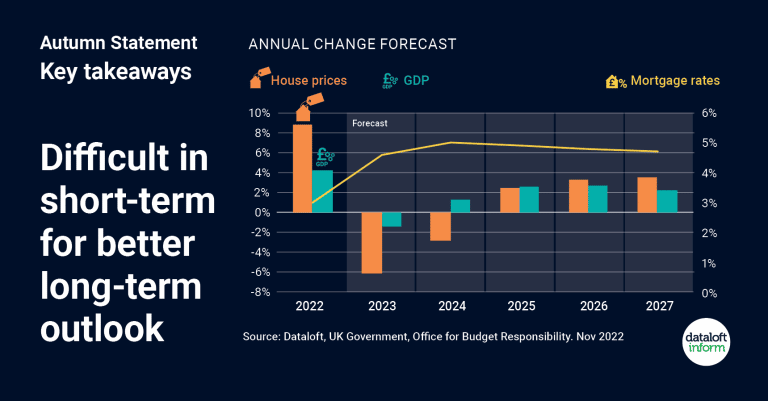 The OBR's Economic and Fiscal Outlook report, published alongside the Autumn Statement states that the average interest rates on outstanding mortgages will peak at 5 per cent in the second half of 2024. The steps taken have been made to protect long-term economic growth and rebuild the UK economy, which is now officially in recession.
Nevertheless, there are very significant risks to the forecast, with the potential for further surprises or global instability creating additional drags on growth.                                                                                                                                                                                                                                                                                                                                                                                                If you're unsure how this could affect you and your investments, just ask one of the team to put you in touch with one of our trusted financial experts for advice.
Source: Dataloft, UK Government, Office for Budget Responsibility