New round of Government funding to boost urban regeneration
5th December 2022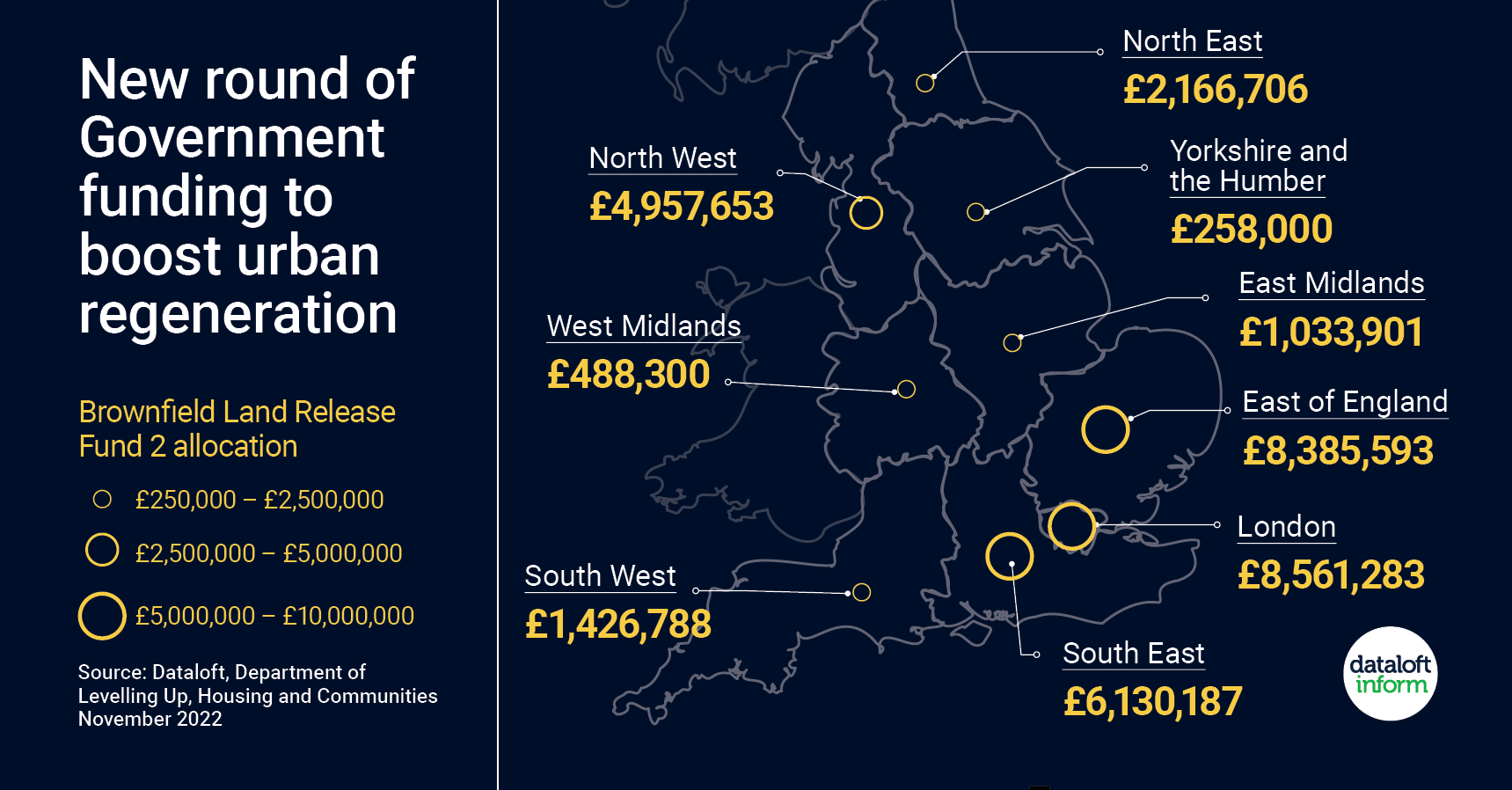 41 councils across the country have been allocated funds to kickstart regeneration projects which could deliver over 2,200 homes for local communities.
So far, only £35 million of the £180 million Brownfield Land Release Fund 2, announced earlier this month by the DLUHC, has been allocated.
The remaining £140 million will be distributed over the next two years and is expected to create up to 17,600 new homes and support up to 54,000 jobs in the housebuilding sector.
There are 59 regeneration projects in this initial round, helping to transform derelict sites such as disused car parks and old industrial sites and deliver high-quality homes.
Close to 200,000 new homes were registered in the year to the end of September 2022, the highest total since before the Global Financial Crisis. 44,729 new homes were registered in Q3 of 2022, up 33% on Q3 2021, with private new home registrations up 26% year on year.
More than half of home movers would consider purchasing a new build home; energy efficiency, lower running costs and a lack of maintenance or refurbishment are considered the major benefits.
Source: Dataloft, NHBC, year to end of September 2022, Property Academy Home Moving Trends Survey 2022, Department of Levelling Up, Housing and Communities November 2022.