Ideas for doing Easter right in Sussex
11th April 2022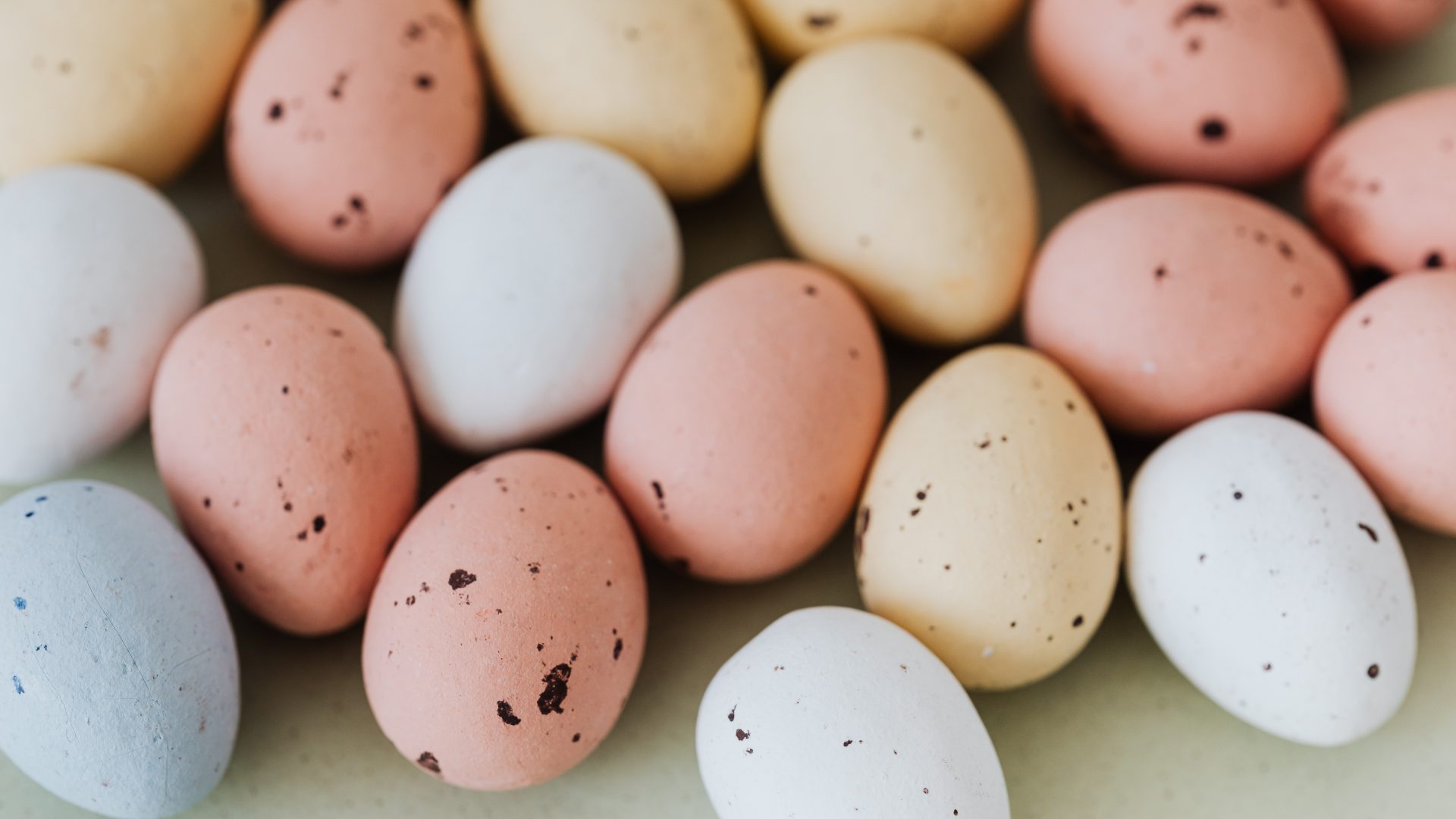 With Easter fast approaching, it's easy to feel intimidated by the prospect of having no school, college, or university to deal with for 2 weeks and needing things to fill the void before disappearing into a chasm of streaming services and daytime television. Fear not! We've got you covered.
Both East & West Sussex are homes for an abundance of attractions to make your Easter memorable, whether you're a family, a couple, a group of friends, or even just wanting some time to yourself, there really is something for everyone!
Brighton itself has various places to go for the day in the city already with the likes of the Sea Life Centre (The oldest aquarium in the World), the Volk's Electric Railway, and Globalls glow in the dark mini golf, alongside many popular shopping areas such as Churchill Square, the Laines, and the marina to empty your wallets to your heart's content. For a more relaxing or less expensive option, there are numerous parks and green areas, with the likes of Preston Park or Stanmer Park being key highlights.
If you're looking to venture out of the home of the 2nd biggest football club in Sussex (Can you tell the writer is from Crawley Town?), don't leave this page! We've got some top ideas for you!
Starting at our furthest West point in Sussex, we first head to Amberley Museum, formerly known as Amberley Working Museum, which houses a plethora of different exhibits, with old buses, trains, cars, and other engineering marvels for a more fun/educational day out for all! Down the road from the museum, there is Amberley Castle, a 900-year-old castle, converted into a 4 star hotel in the heart of Arun Valley, it is the perfect place for a spot of afternoon tea!
Moving further into Sussex from the Western border, there is a chance to taste some lovely wines from Stopham Vineyard, an award winning vineyard nestled in the South Downs near Pulborough with plenty of lovely views out to the rest of the valley, and tastings and tours frequently available to book.
Next up on our cross Sussex adventure, is Fishers Farm Park, a farmyard haven for the little ones to enjoy with a host of animals to visit. From hanging out in Casper's Barn, venturing over to the grazing paddocks, or enjoying the multitude of other great attractions on offer, it will surely be a lovely day out to savour on a sunny April day, and with lambing season in full swing, there are even chances to handle some of the animals!
The next stop on the West Sussex section of our Easter Tour of Sussex is the Bluebell Railway, located just outside of Haywards Heath. The line travels from Sheffield Park up to East Grinstead with other great features for all the family to enjoy! For the Easter bank holiday weekend, there is also Easter special spring trails for everyone to enjoy!
Finishing off the Western part of our tour is the potential to live like royalty at a 5* hotel just outside of Horsham. South Lodge is set in a stunning backdrop of the South Downs. It is used frequently for weddings, parties and other functions and is a perfect place to splash the cash on the likes of afternoon tea, dining experiences or a luxury spa day.
Crossing the border into East of Sussex, we're heading to Newhaven Fort. Built in the 19th century, the fort has many hidden stories to tell. With multiple exhibitions and supposedly 'haunted' tunnels, it is definitely not one you want to miss when in East Sussex! For those wishing for something a little after Easter, Newhaven Fort becomes Brewhaven in Brewhaven Sussex Craft Beer Festival from 30th April to 1st May.
If you're travelling along the A27 towards Eastbourne, you may be almost spoiled for choice on things to do! The first is an absolute childhood favourite, Knockhatch Adventure Park, which has a variety of play areas, rides, & animals, as well as a rowing boat lake, crazy golf, & avalanche slide! The park also hosts an Excellent Easter Time from the 2nd – 18th April. Next up is Herstmonceux Science Centre, providing hands-on science in a world-famous astronomical observatory.
Near the hustle and bustle of the A27 is the beautifully historic town of Lewes, home to Lewes Castle, Anne Of Cleves House, and of course, the Harvey's Brewery. The famous Sussex Ale Brewery is a foundation of the town and, although tours are limited at present, they will hopefully resume soon and are not to be missed!
The final highlight in this Sussex Easter tour for all is the one and only Drusillas Park, a wonderful zoo with an impressive array of activities and animals that are sure to keep you entertained for the entire day, and still leave wanting more! Whether you're watching the penguins get fed, walking through the lemur enclosure, playing in the massive play areas, or even seeing if you're faster than a cheetah, there really is something for everyone! Also, there have been several baby animals born throughout the Spring that you can gawp at in awe, as well as special Easter Egg Hunts happening around the park for the holidays!
These are just a few of the many Easter attractions that are on offer, but don't worry that you are missing out if you are out of the county for the spring break! You have plenty of time to experience them throughout the year, just without the Easter theme.