Life Bike Success
16th March 2018
Wow, 6 months has flown by!
BTN BikeShare launched on Friday 1st September 2017 and received a huge 1500 registrations in the first weekend alone. Since then, the scheme has gone from strength to strength. Figures suggest it is Britain's most popular bike sharing scheme outside of London. More than 22,000 people are registered and have made around 120,000 trips. Users have cycled around 225,000 miles since it began, that's 9 trips around the world!
Aimed at locals and visitors alike, bikes cost 3p a minute to rent with a £1 daily minimum charge and £12 daily maximum. A year membership costs £72 a year which offers an hour free every day. With 450 bikes, the most popular route is along the seafront and the scheme is adding new docking stations to meet demand. It's a fun, healthy and environmental friendly way to explore Brighton and Hove. The heat map suggests many students are taking advantage of BTN BikeShare, using it to commute to both Brighton University and Sussex University campuses.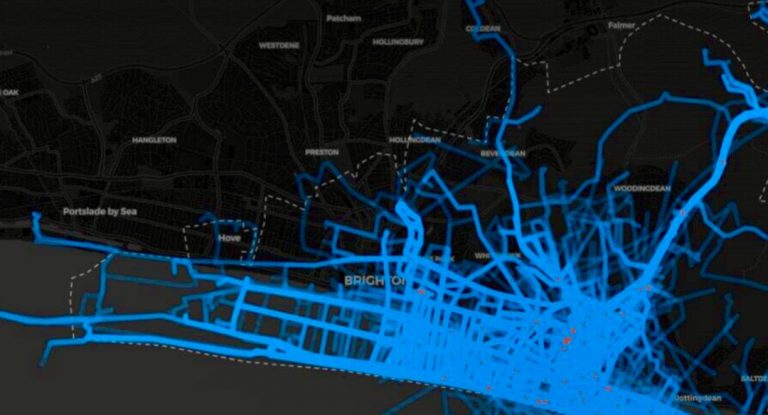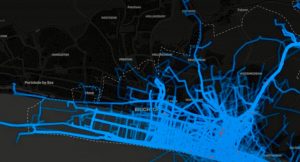 The scheme cost £1.45 million to set up, Brighton and Hove City Council added £290,000 and it is sponsored by American Express and Life Natural Spring Water. If you download the Sobi app, it allows customers to also use bikes in other Social Bicycles' schemes through the UK without re-registering. Bonus!
It's so easy to use, with just 4 simple steps to get you out cycling all over the city!
Register
Choose your plan and sign up for a BTN BikeShare membership through the website or mobile app.
Unlock
Enter your 6-digit account number and 4-digit PIN into the keypad on the back of the bike to unlock it.
Ride
Place the U-lock in the holster before you get going. To make a quick stop, press the "HOLD" button and lock the bike to a rack.
Lock
To end your ride lock the bike to any BTN BikeShare Hub. If the hub is full,. you may lock the bike to nearby public bike parking. If you lock the bike well away from a hub you may be charged a fee.
We couldn't be without Life Bikes now, we don't know what we did before they existed and we hope they are a permanent fixture in our city.