New build constructions
8th April 2021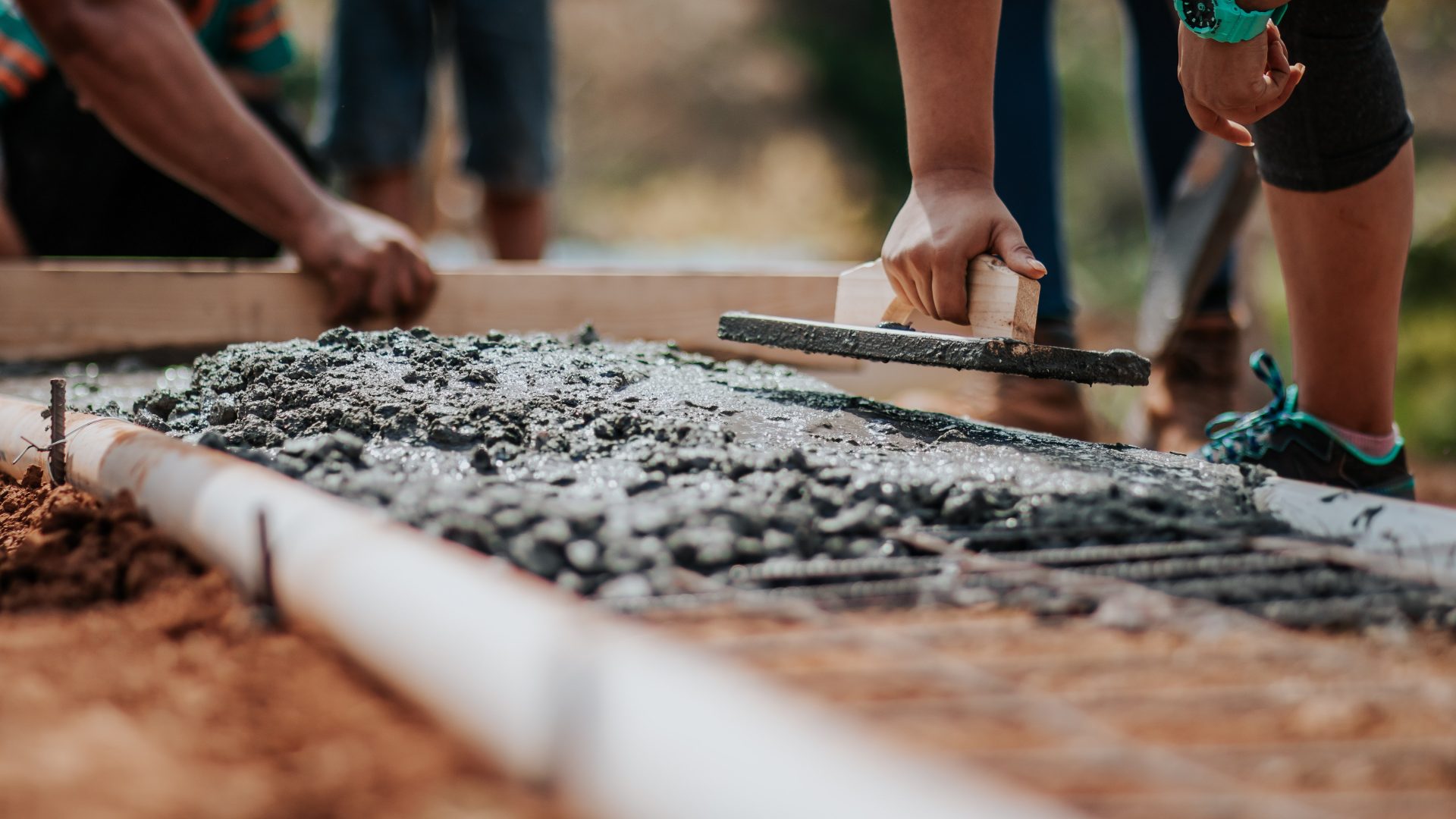 Private new home construction-starts across England rose 17% year on year in the final quarter of 2020, completions are up 11% and the highest number ever recorded, according to new data released by the government.
The data shows new housing starts were estimated to be 42,110 in the latest quarter (October – December 2020), a 16% increase on the previous quarter (July – September 2020). New homes completed was at 46,950 in the latest quarter, a 4% increase compared to the last quarter, and the highest completions figure since its peak in the March quarter 2007. In addition, the figures highlight that in 2019 to 2020 houses made up 79% of all new build dwellings – the highest proportion since 2000 to 2001.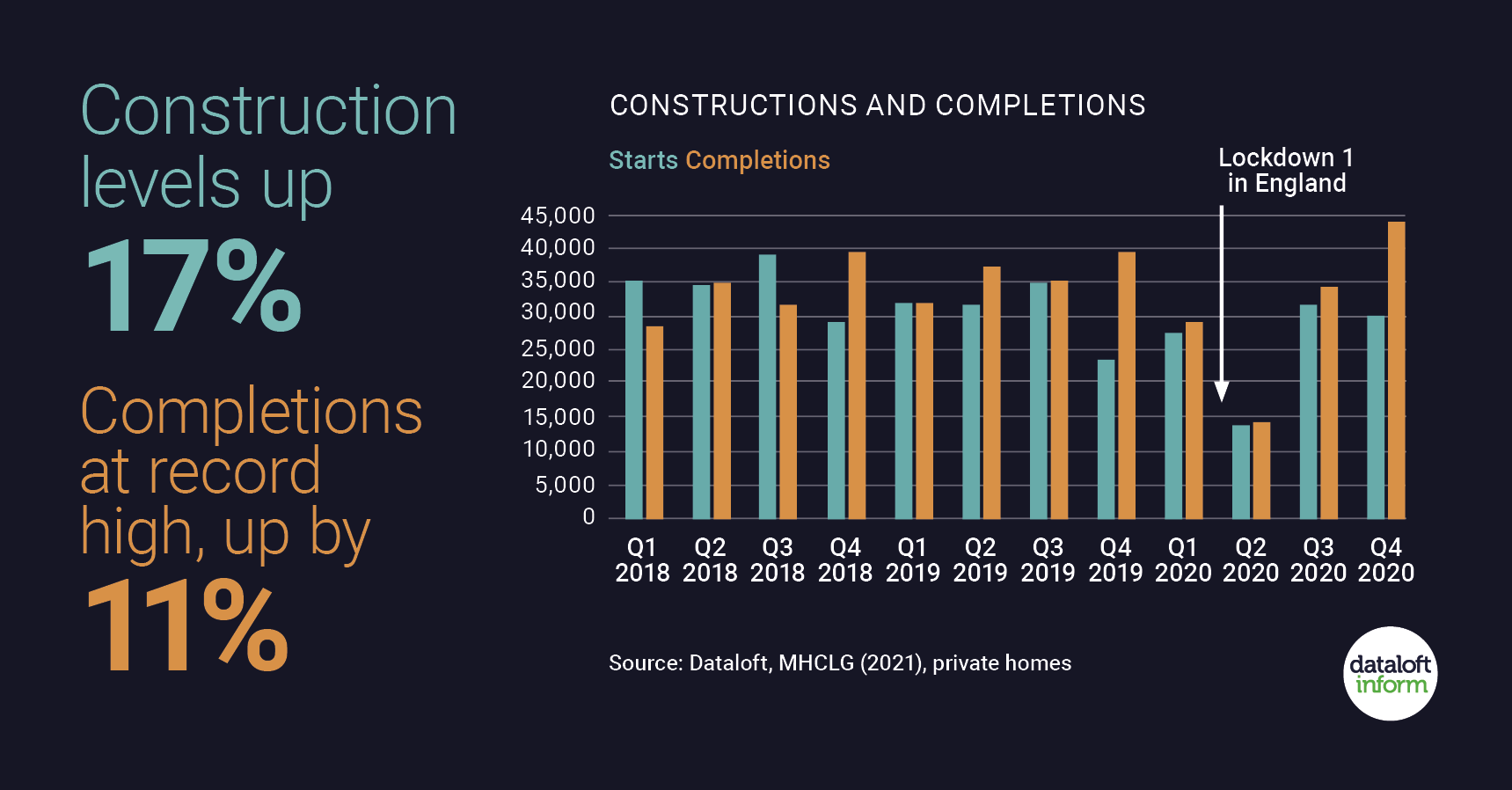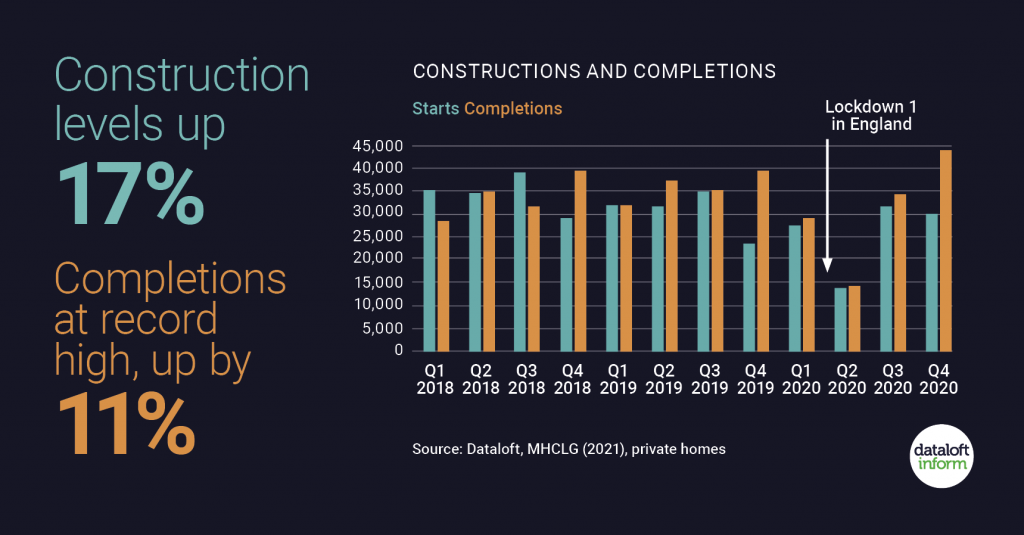 The figures further reflect the housing and construction industry's resilience due to the measures they have taken to keep building sites open, in line with public health advice. This is positive news for the sector which saw activity fall to lows not seen since the global financial crisis during lockdown 1 as the economy halted.
The cheapest place to buy a new build property is Hyndburn in the North West of England with an average price of £99,034. Unsurprisingly, the top 10 most expensive areas to buy a new build are all around London and the South East, including Elmbridge, Westminster, Kensington and Chelsea with a whopping average asking price of £1,167,805.
Build quality and room size are key concerns of those reticent to consider a new build property (Dataloft, Property Academy 2020), but satisfaction with new build properties is on the rise. Nearly nine in 10 new home buyers would recommend their builder to a friend, according to the Home Builder Federation Customer Satisfaction Survey 2020, satisfaction levels up for the third year in succession.