Stefan's Market Insights -Student accommodation data 
2nd October 2023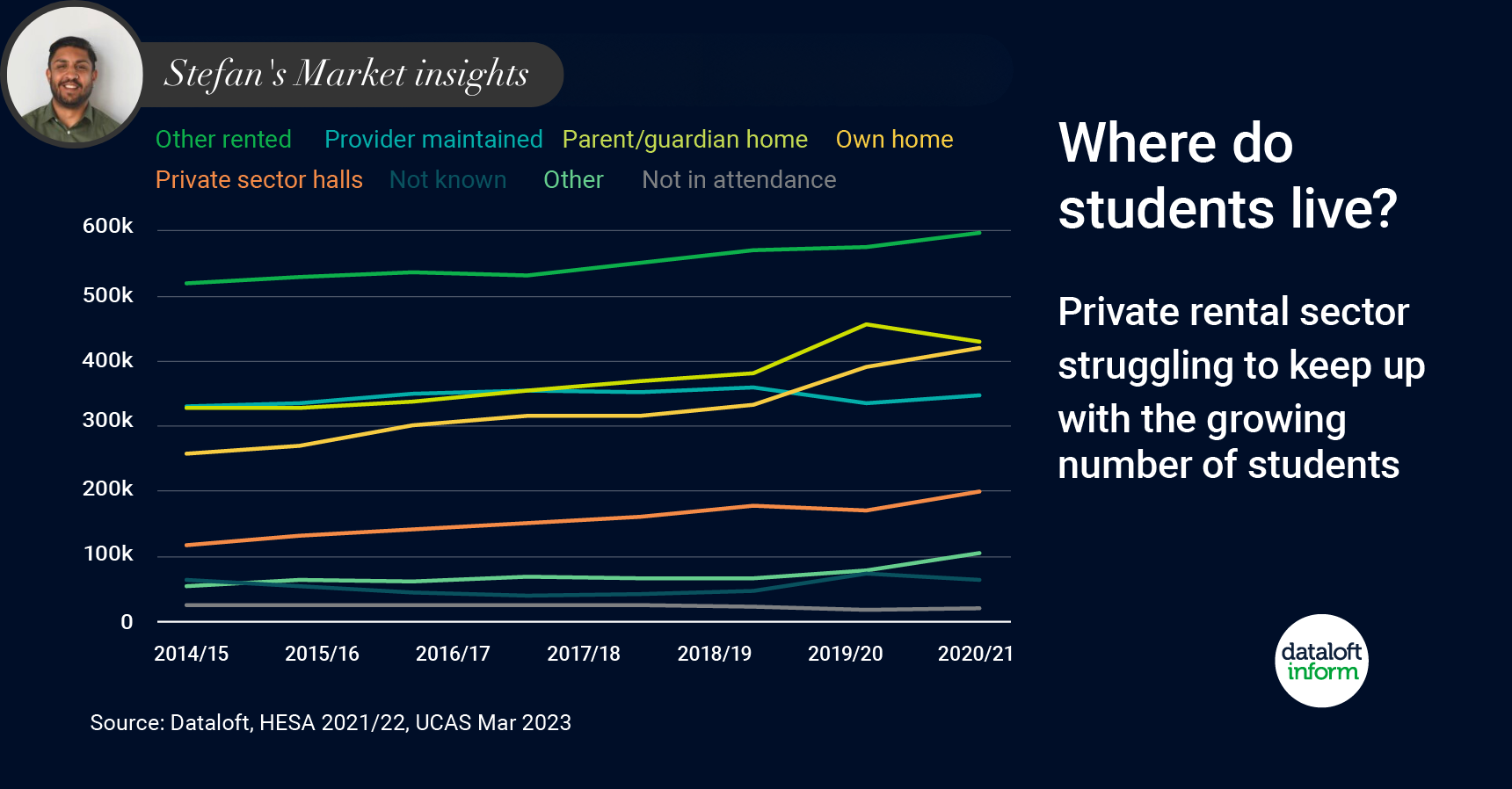 The number of students in house shares in the private rented sector (other rented accommodation), has steadily increased since 2014/15. The number 'in own residence' has also climbed.
With an average 2.9 students vying for each bed in the UK, the student sector is undersupplied. The issue is set to worsen without substantial increases to supply, with the number of people applying for higher education forecast to jump up 30% by 2030.
Provider maintained accommodation is also struggling to cope with surging student numbers, with the proportion living there dropping from 19% in 2018/2019 to 16% in 2021/22, resulting in more students having to live in privately rented accommodation.
With good yields and a growing market, now is the ideal time to buy in time for next year's intake.
Invest Wisely with Coapt
For investors looking for opportunities, the student housing market offers compelling incentives. With high yields and a growing demand for suitable housing options, now presents an ideal moment to consider investment for the next academic intake.
If you own property and are interested in exploring the potential of letting it to students, look no further than Coapt. Our expert team specialises in student housing management and can guide you through the process. Contact me today to discuss your property letting needs and how Coapt can assist you in tapping into this thriving market.
Stefan Grott
Business Development Manager
stefan.g@coapt.co.uk
01273 645797 Extension: 2033
Source: #Dataloft, HESA 2021/22, UCAS Mar 2023